P6 Mathematics Sun, 09/07/2017 12:44pm

STUCK ON HOMEWORK?
ASK FOR HELP FROM OUR KIASUPARENTS.COM COMMUNITY!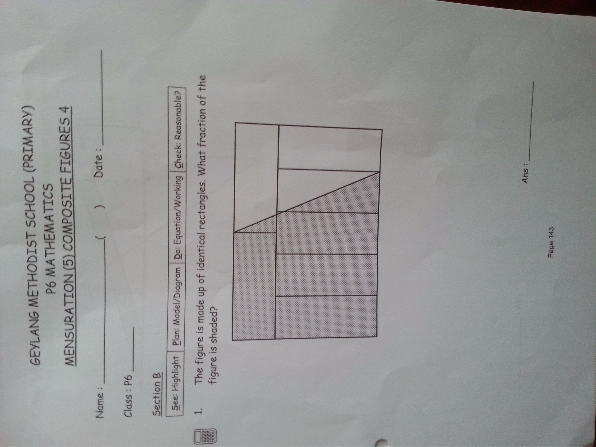 Please help me with this attached question. Thanks

I can't see my attached picture… Cut the figure horizontally into 10 Long bars (half breadth, ie 5 horizontal rectangles into 10 longer horizontal Long bars. Shaded area is 6.5 Long bars. Unshaded is 3.5 Long bars.
Fraction shaded = 6.5/1o = 13/20#
Find Tuition/Enrichment Centres