P6 Mathematics Sun, 09/07/2017 2:09pm

STUCK ON HOMEWORK?
ASK FOR HELP FROM OUR KIASUPARENTS.COM COMMUNITY!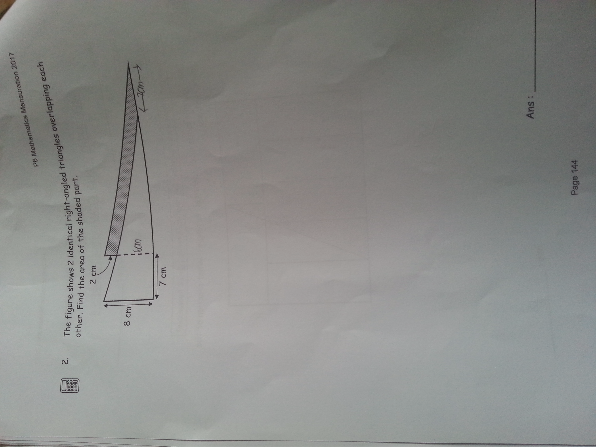 Pls help me with this attached question. Thanks
SAHMom
Hi. Similar question was answered here sometime ago. Since both triangles are identical, balance areas  after deducting overlap are equal. Shaded area is equal to unshaded trapezium on left side. 
1/2 x (8+6) x 7 = 49 sq cm#
Find Tuition/Enrichment Centres