P6 Science Sun, 09/07/2017 2:54pm

STUCK ON HOMEWORK?
ASK FOR HELP FROM OUR KIASUPARENTS.COM COMMUNITY!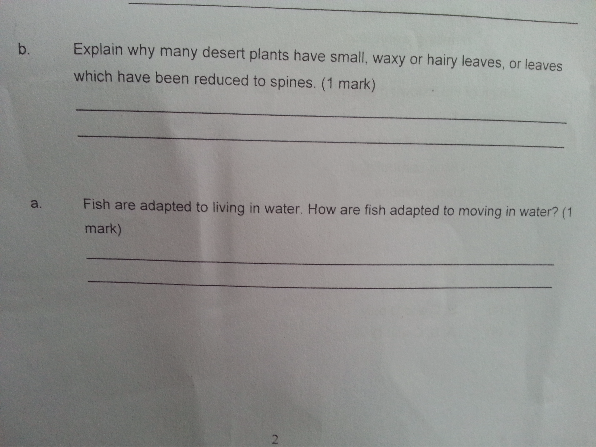 Somebody please help me with this question. THANKS
Jay88
Hi..
The answers are:
Desert plants have waxy layer on the leaves to protect their moisture content. So basically the purpose is to prevent water loss.
Fishes adapt themselves to live in water through gills, fins and swim bladders. Gills help in breathing, swim bladders maintain buoyancy and fins in moving in water. So the answer to the question will be fins.
Find Tuition/Enrichment Centres