P6 Mathematics Fri, 14/07/2017 10:46pm

STUCK ON HOMEWORK?
ASK FOR HELP FROM OUR KIASUPARENTS.COM COMMUNITY!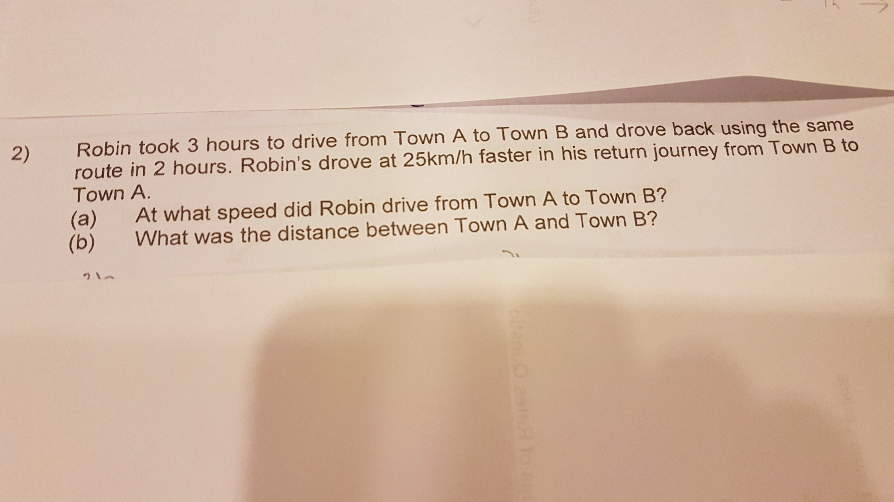 Please help me to solve this frustrating Math question. Many thanks again.  
BigDevil
From A to B, 3 hours at speed S for a distance of 3S km.
From B to A, 2 hours at speed (S + 25) for a distance of 2(S + 25) = 2S + 50
Distance is same…
3S = 2S + 50
S = 50 km/h
(a) From A to B, speed -> 50 km/h
(b) Distance -> 50 × 3 = 150 km
CoffeeMum
Thank u so much. I knew it must be a simple solution but I just couldn't figure it out. How exasperating! Wonder if there is any tips I can master it. 
Find Tuition/Enrichment Centres