PSLE Science Mon, 14/08/2017 10:00pm

STUCK ON HOMEWORK?
ASK FOR HELP FROM OUR KIASUPARENTS.COM COMMUNITY!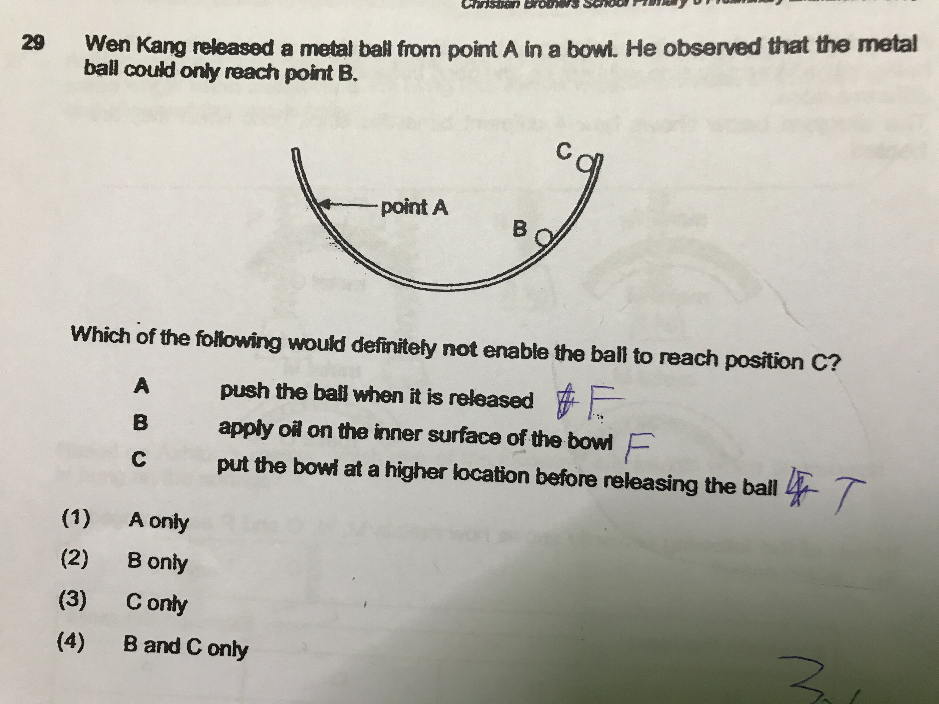 Please help.
Nebbermind
Applying oil will only get the ball as high as Point A (on the opp side between B and C).  So B is TRUE
SAHMom
I thought both B and C cannot enable the ball to reach point C. By law of conservation of energy, energy cannot be created. Point C will have a higher PE compared to PE at point A, irregardless of where the bowl is placed at.
Maybe can counter check with Science teacher? 
Nebbermind
That's right. Ans should be (4).
I was correcting the T/F indication on the paper.
sky minecrafter
Find Tuition/Enrichment Centres