PSLE Science Wed, 06/09/2017 7:40pm

STUCK ON HOMEWORK?
ASK FOR HELP FROM OUR KIASUPARENTS.COM COMMUNITY!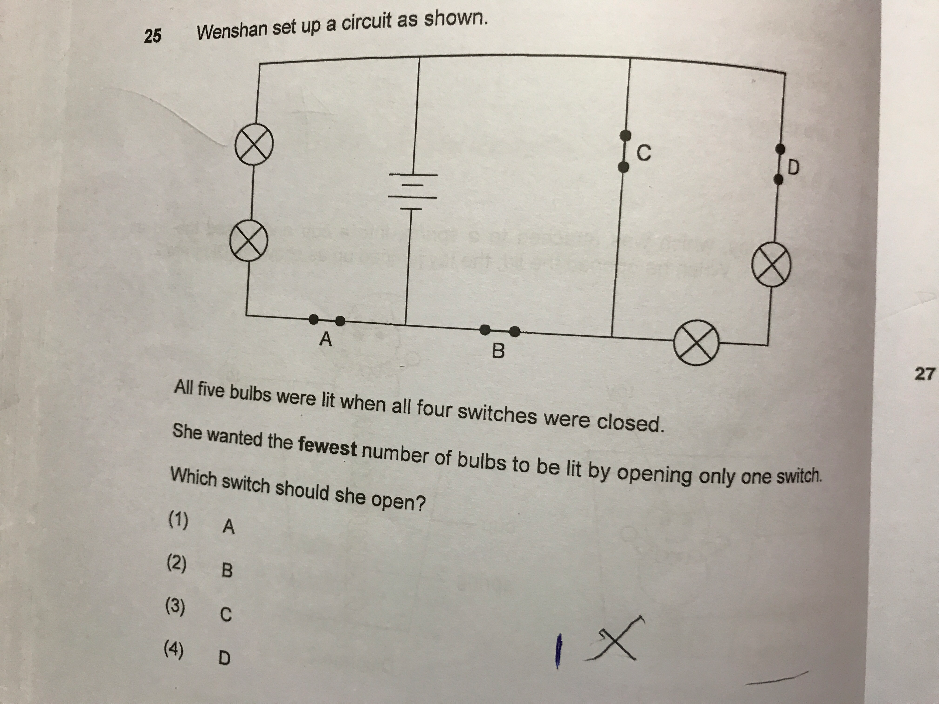 Please help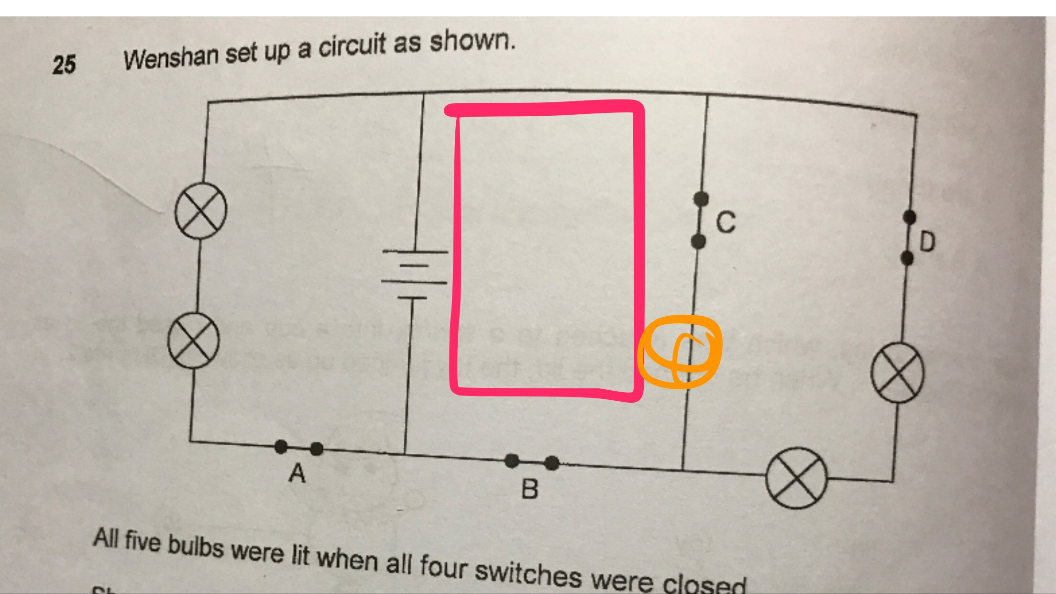 If only 4 bulbs, it looks to me that there is a short circuit in the red loop from battery to B to C and no bulb will light up.
Might be question in error or 5th bulb got "blanko" by mistake (likely the latter)
For interest and discussion, if 5th bulb is where I marked so there will not be any short circuit, answer is B*.
open A: 3 bulbs lighted up
open B: 2 bulbs lighted up *
open C: 4 bulbs lighted up
open D: 3 bulbs lighted up
springboard
When both B & C are closed, there is a short in the battery and so none will light up and so there is probably an error in the question.
BigDevil
Where is the 5th bulb?
With this current setup, opening either A, B or D will result in 2 bulbs lighted, so none of the choices is correct. 
Find Tuition/Enrichment Centres