PSLE Science Sat, 09/09/2017 2:07pm

STUCK ON HOMEWORK?
ASK FOR HELP FROM OUR KIASUPARENTS.COM COMMUNITY!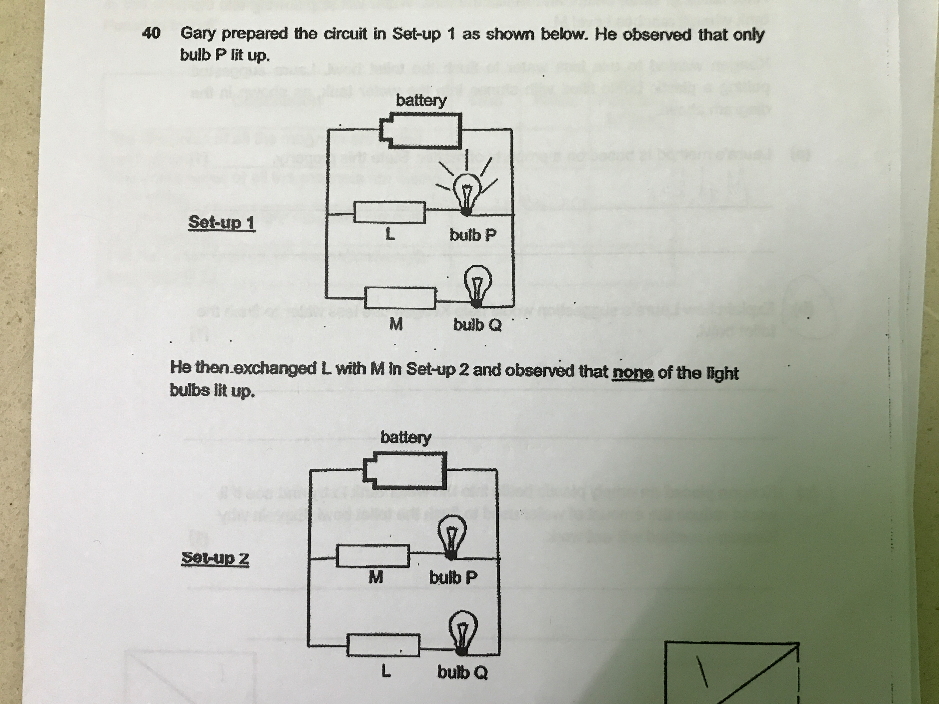 Explain why both bulps do not lit upon set-up 2?
 Thanks 
sky minecrafter
Hi, this is for reference only, not an answer.
When a bulb does not light up, is the electric circuit open or closed? 
If there are no visible gaps in the circuit, what could be the material which makes up its part – insulator of electricity or conductor of electricity?
Could the bulb light up if it is fused? 
Nebbermind
Setup 1 confirms L is a conductor.  M is either a non conductor or the bulb has blown.
Setup 2:  Putting a conductor L along the path and Q is still not lit => Q has blown.  Also confirms M is a non conductor.
…OR….battery suddenly became totally drained….LOL!
Find Tuition/Enrichment Centres