P6 English Sat, 16/09/2017 1:21pm

STUCK ON HOMEWORK?
ASK FOR HELP FROM OUR KIASUPARENTS.COM COMMUNITY!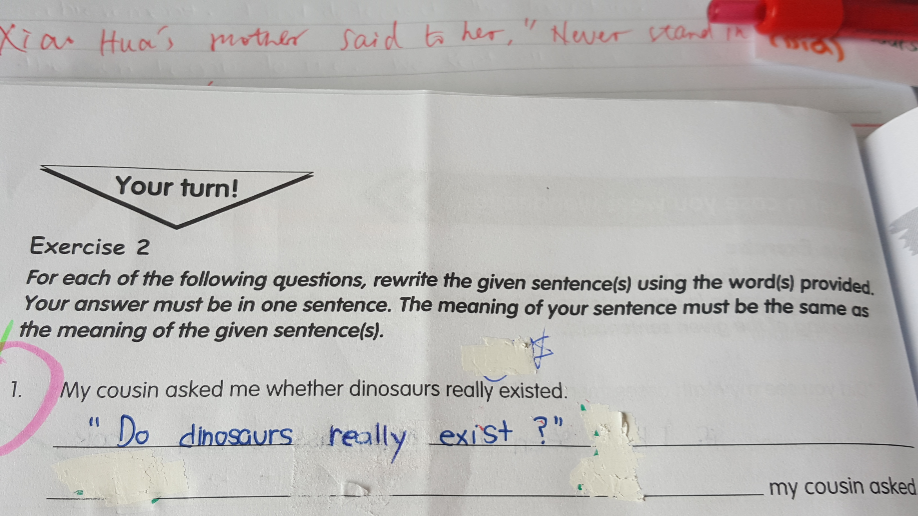 Please help Q1. Is it correct?
alfretztay
"Did dinosaurs really exist?" my cousin asked me.
ThomasEnglish
REMEMBER to change the tenses when you are working with direct and indirect sentences… (unless you are working with universal truths)
The given indirect statement uses past tense. EXISTED.
To render it as a direct sentence, you have to switch it back to  present tense. 
Hence 
"Do dinosaurs really exist?" My cousin asked.
You can always work it backwards to check your answer.
Flipping it backwards, you will get back to the original sentence or statement given.
My cousin asked me whether (if) dinosaurs really existed.
The bone of contention is the word exist or existed. In the given sentence, it was a question posed, not a statement. 😄 i stand corrected.
Find Tuition/Enrichment Centres