P5 Science Sun, 24/09/2017 9:08pm

STUCK ON HOMEWORK?
ASK FOR HELP FROM OUR KIASUPARENTS.COM COMMUNITY!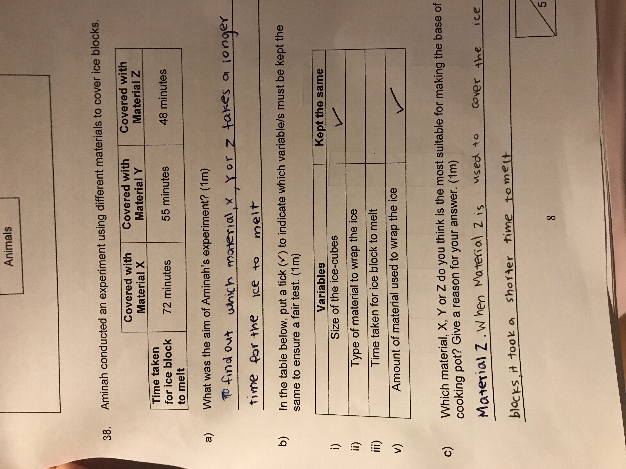 May I ask what is the correct way of answering question 38 a aand c?
Source: Singapore Chinese Girls' Primary
Gumbokins
38a) To find out if the material affects the time taken for the ice to melt
This is based on the changed and measured variables of her experiment. She could be trying to investigate which is the poorest conductor of heat, too. 
c) Using C-E-R (claim-evidence-reason)
C: Material Z
E: The ice melted the fastest
R: Z is the best conductor of heat, so the food can (gain heat quickly) and cook fastest in the pot
Find Tuition/Enrichment Centres