P5 Science Sat, 28/10/2017 8:06pm

STUCK ON HOMEWORK?
ASK FOR HELP FROM OUR KIASUPARENTS.COM COMMUNITY!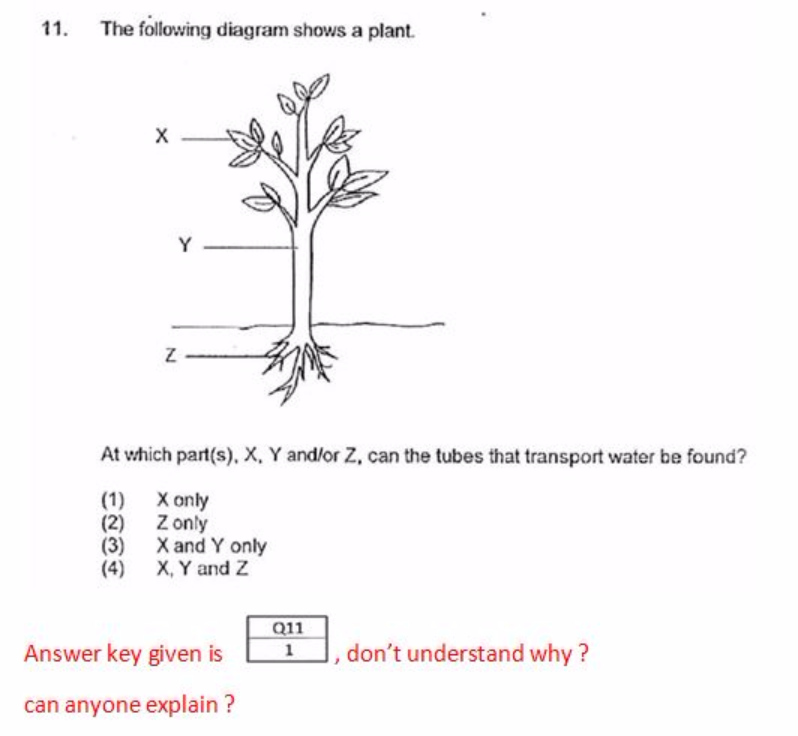 Given answer for Q11 is (1) which is X only.
Is this correct and why ?
Source: 2016 SA2
babies2_3
4. X, Y and Z. water-carrying tubes transport water from the roots to all parts of the plant.

smurfalone
Agree, we have (4) as our answer, hence puzzled why given answer key is (1).
Thank you !
Find Tuition/Enrichment Centres