P6 Mathematics Tue, 06/02/2018 7:26am

STUCK ON HOMEWORK?
ASK FOR HELP FROM OUR KIASUPARENTS.COM COMMUNITY!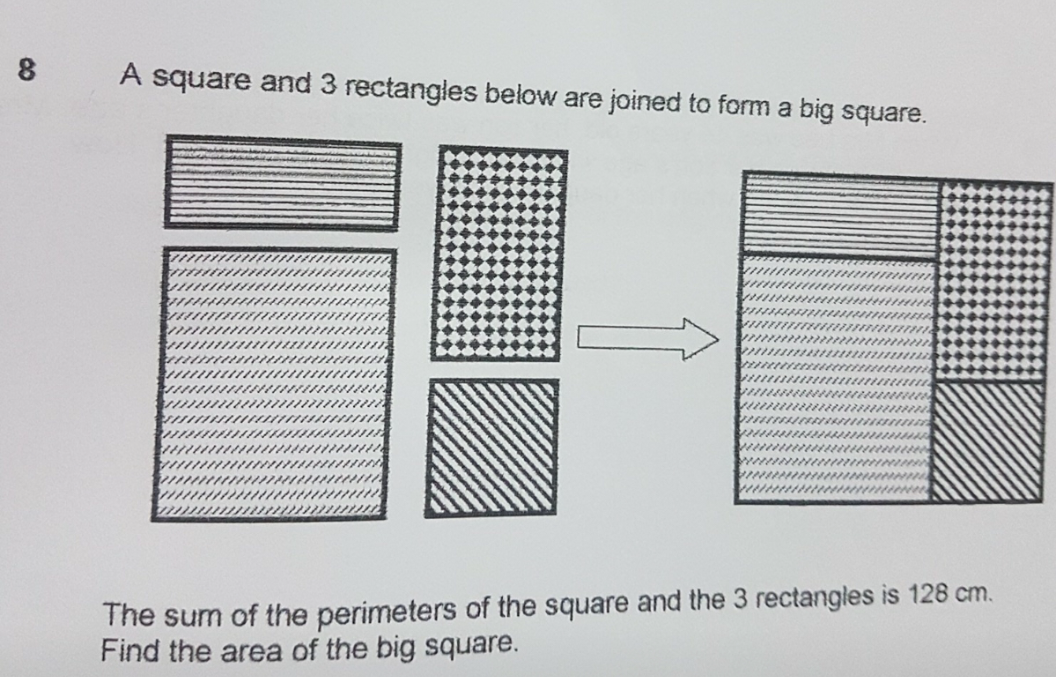 Hi can help me on this question. Thks!
UnappreciatedTeacher
Hope you find this helpful.
All the best!
Subscribe to my YouTube channel for more Questions & Answers.
Goldyy
Another disadvantage that some people feel is part of online casinos ivip9 slot also has to do with the lack of physical contact and that disadvantage is the one about money.
Khong Pek Mao
This is an Area question. 
Perimeter = 128 (16 sides)
Perimeter  of big square = 128 ÷ 2 = 64 (8 sides )
Side = 64 ÷ 4 = 16
Area = 16 × 16 = 256
KatiaPreuss
The mathematical instrument is here for the students for their problems. All the aspects of the coursework writing service online are interesting help for the students. However, the notion of mathematics is filled with the joy and learning kit for the citizens.
Find Tuition/Enrichment Centres