P6 Science Sun, 18/02/2018 1:46pm

STUCK ON HOMEWORK?
ASK FOR HELP FROM OUR KIASUPARENTS.COM COMMUNITY!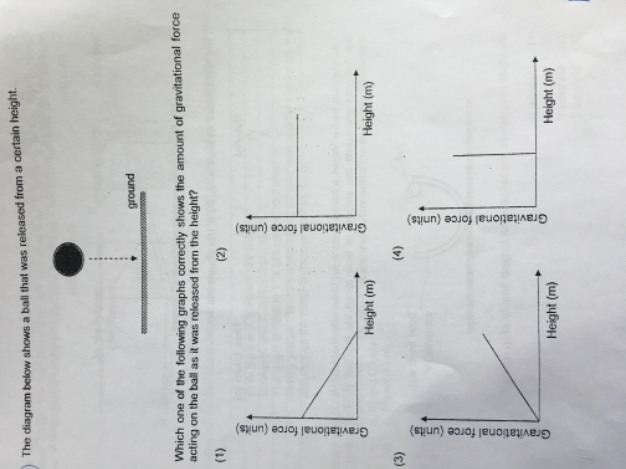 Hi,
We thought the correct answer is (3), but answer sheet is (2). Pls help. 
Thanks
Zappy
Answer is (2). 
Gravitational force remains constant on an object. 
The gravitational force acting on the object is the weight of it – that does not change even if the ball is at different height. 
Note: Even if you have mistaken gravitational force with gravitational potential energy, (1) is still incorrect because the gravitational PE is greater with as the height increases (3). 
Find Tuition/Enrichment Centres