P6 Science Mon, 19/02/2018 11:47am

STUCK ON HOMEWORK?
ASK FOR HELP FROM OUR KIASUPARENTS.COM COMMUNITY!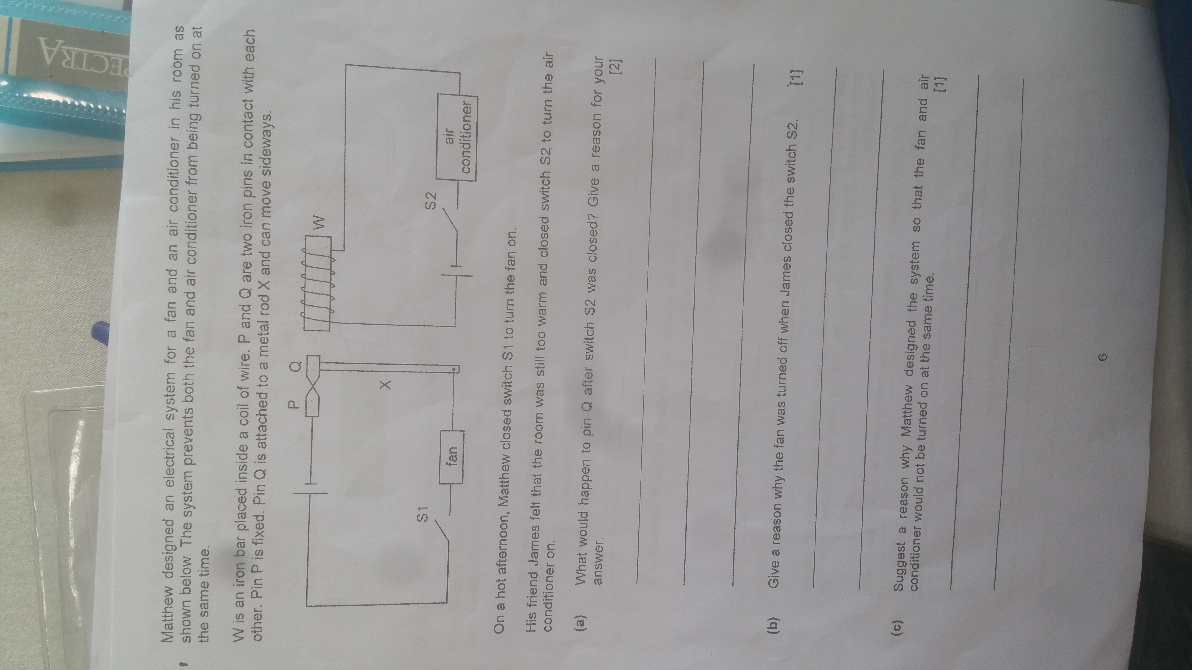 Zappy
a) When switch S2 is closed, the circuit is completely closed and electrical current can flow through it. The air-conditioner would turn on and W will become an electro-magnet, which then attracts Pin Q towards it. 
b) When Pin Q is attracted towards iron bar W, Pin Q will no longer be in contact with Pin P and the circuit will be open. Electric current will not be able to flow through that circuit and the fan will be turned off. 
c) A possible reason would be to save electricity as there is no need for a fan to be turned on when the air-conditioner is on. So when the air-conditioner is turned on, the fan will shut off so that electricity is not wasted. 
Find Tuition/Enrichment Centres