PSLE Science Mon, 19/02/2018 11:48am

STUCK ON HOMEWORK?
ASK FOR HELP FROM OUR KIASUPARENTS.COM COMMUNITY!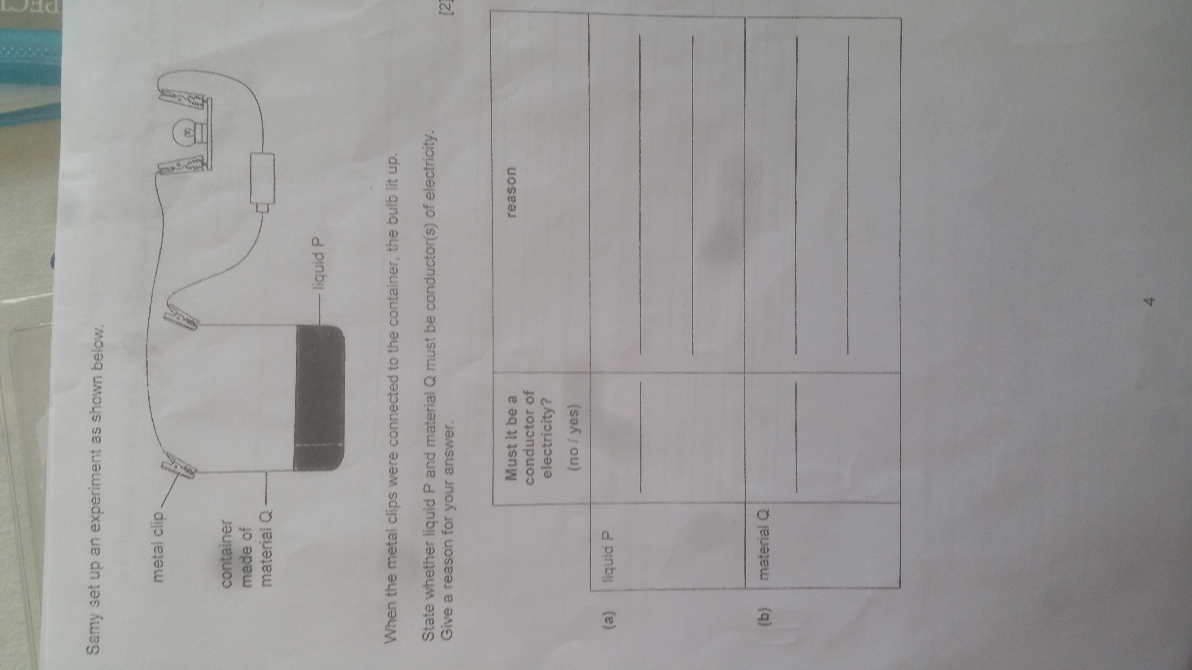 Zappy
Liquid P: No, it need not be a conductor of electricity. The electric current can pass through the Container Q to close the circuit and enable the bulb to light up even if Liquid P is an electrical insulator. 
Container Q: Yes, it must be a conductor of electricity as the electric current must be able to pass through it in order for the circuit to be closed so that the bulb can light up. 
Find Tuition/Enrichment Centres