P6 Mathematics Tue, 20/02/2018 11:14am

STUCK ON HOMEWORK?
ASK FOR HELP FROM OUR KIASUPARENTS.COM COMMUNITY!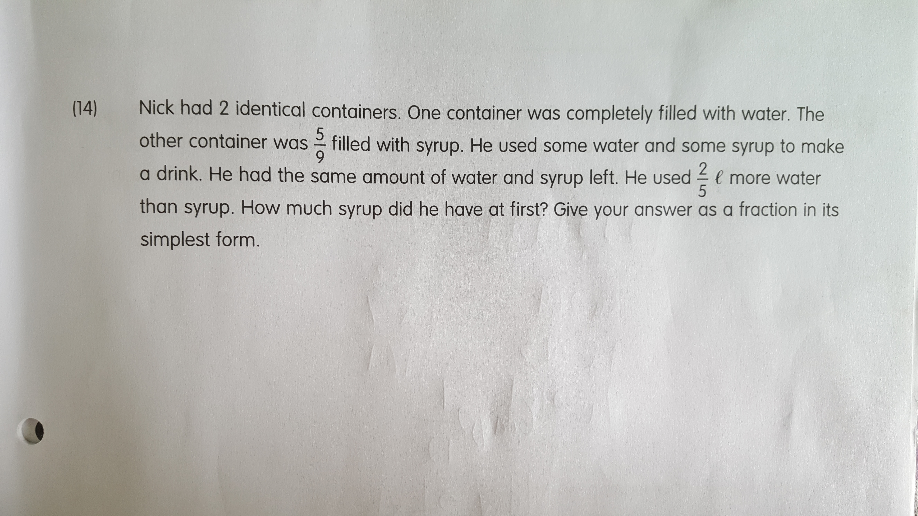 Khong Pek Mao
This is a Before After question. 
This question is the skill practice on the idea of Difference.
At before, there is a difference
9u – 5u = 4u
At after, there liquid are equal.
This means that the difference in  transfer (used) is the same.
4u = 2/5
1u = 2/5 ÷ 4 = 1/10
5u = 1/10 × 5 = 5/10 = 1/2 litres
Additional information
At Before there is a difference. 
Then an equal transfer is made.
The difference at After is the same as that at Before. 
Find Tuition/Enrichment Centres