P6 Science Sat, 31/03/2018 12:01pm

STUCK ON HOMEWORK?
ASK FOR HELP FROM OUR KIASUPARENTS.COM COMMUNITY!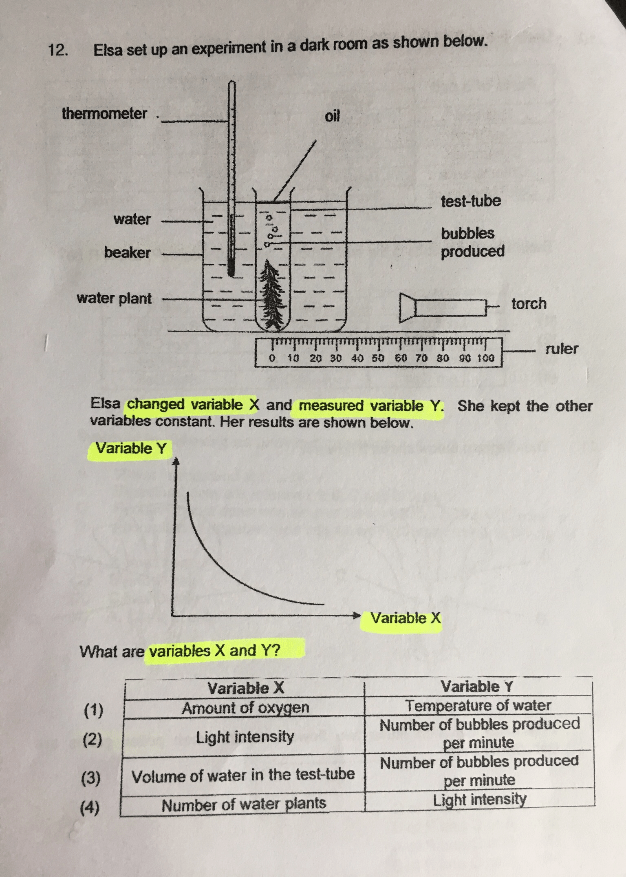 Pls help. Thanks
Mazda12345
The answer is (2).
As the distance from the beaker and the torch is greater, the lesser the light intensity and the number of bubbles produced by the plant will be lesser.
Since Elsa is measuring variable Y, you can only measure the bubbles as light intensity and temperature of water has nothing to do with the plant.
Changing  the volume the water will not affect the number of bubbles produced.
Find Tuition/Enrichment Centres