P6 Science Sat, 31/03/2018 12:08pm

STUCK ON HOMEWORK?
ASK FOR HELP FROM OUR KIASUPARENTS.COM COMMUNITY!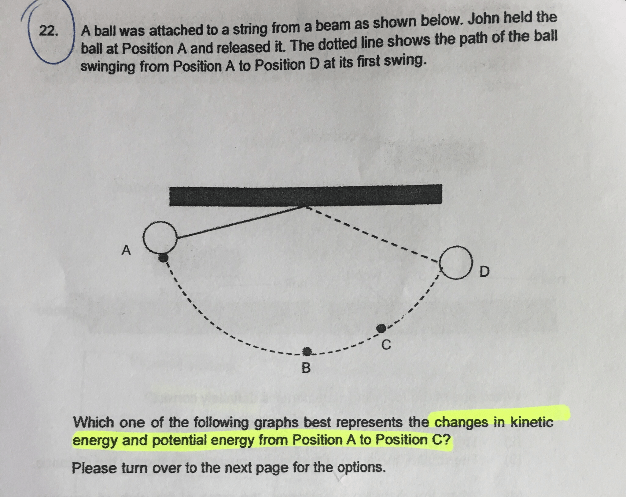 Pls help to explain why potential energy at point B is not 0?
Thanks
Zappy
Answer is (2)?
Potential energy is not zero because the ball is not on the ground. At position B, if you cut the string, the ball will still drop and it has potential energy at that point.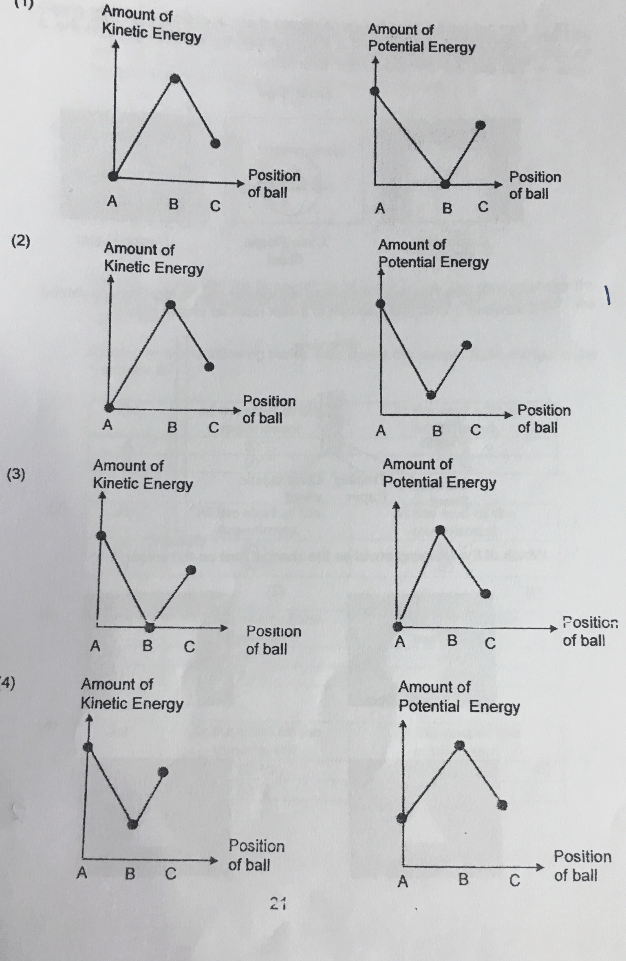 Add to upload the mcq options.
Find Tuition/Enrichment Centres