PSLE Mathematics Sun, 08/04/2018 12:37pm

STUCK ON HOMEWORK?
ASK FOR HELP FROM OUR KIASUPARENTS.COM COMMUNITY!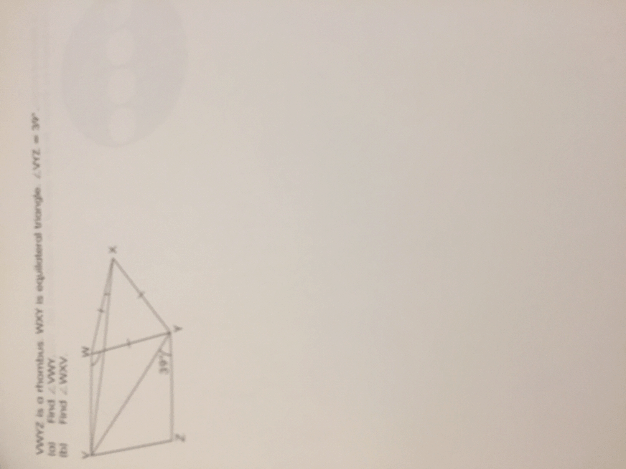 tired already,woke up at 7,practiced,did english,can't wait for PSLE to be over
Source: Raffles Girls' Primary
Khong Pek Mao
This is a Geometry question.
a)
We have equilateral triangle and a rhombus. 
You need mark out the 60 first.
Then 39 × 2 = 78. Diagonal cut the angle into half.
Then you highlight the parallel line of the rhombus.  You can see a C shape. Find the angle YWV.
b) 
Find VWX.
Then find the base angles of this isosceles triangle VWX. 
Find Tuition/Enrichment Centres