P6 Mathematics Tue, 01/05/2018 1:52pm

STUCK ON HOMEWORK?
ASK FOR HELP FROM OUR KIASUPARENTS.COM COMMUNITY!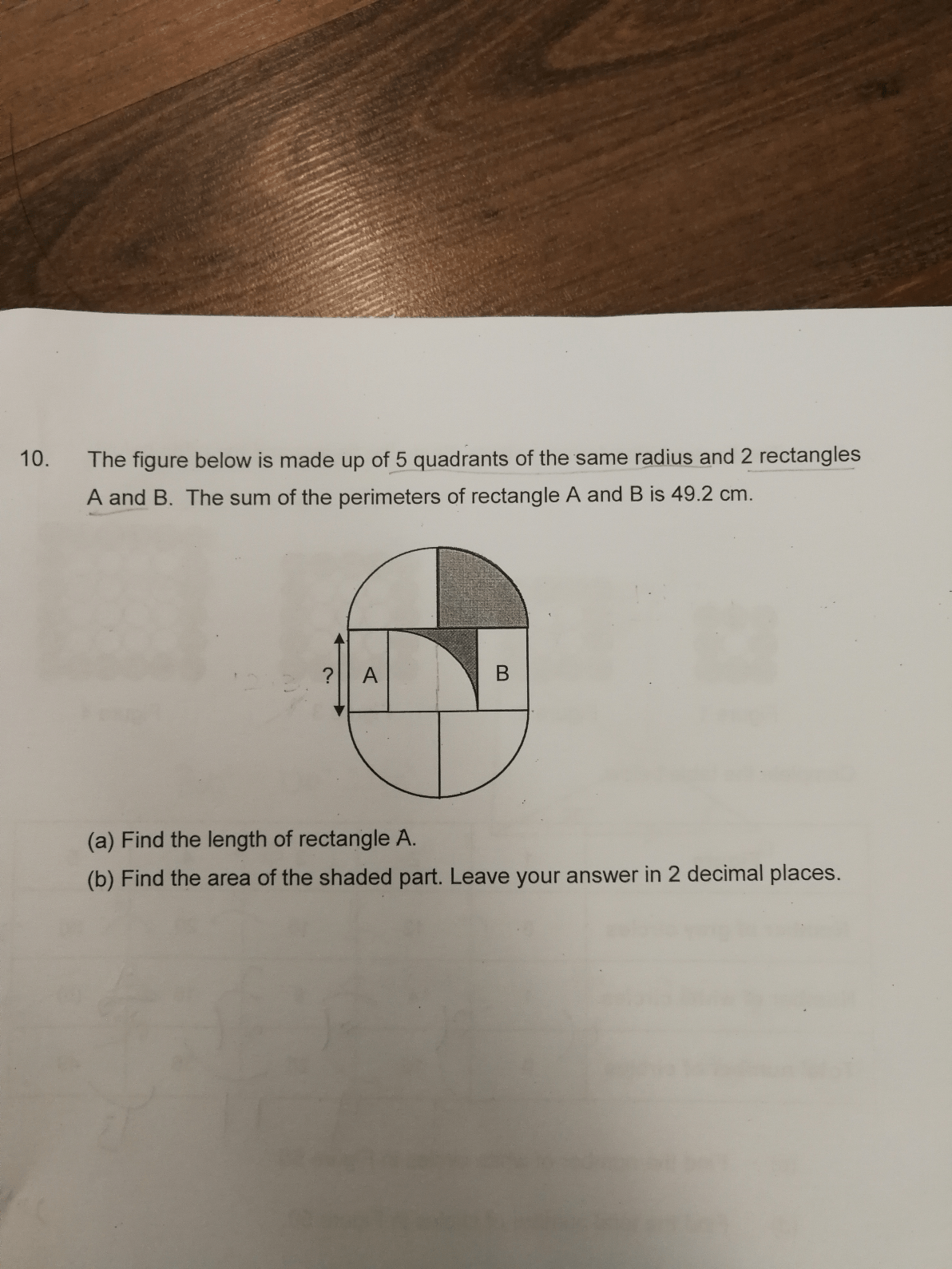 Hi,
Can someone help on this question?
Thanks.
alfretztay
(a)
length of rectangle A = length of rectangle B = radius of quadrant
breadth/width of rectangle (A + B) = radius of quadrant
length of rectangle = 49.2/(4 + 2) = 8.2
(b)
Cut the shaded quadrant at the top right hand corner and paste it onto the unshaded quadrant in the centre between rectangles A and B to form a square, of which area = 8.2 x 8.2 = 67.24
Ans : (a) 8.2 cm; (b) 67.24 sq cm.
Find Tuition/Enrichment Centres