P4 Mathematics Fri, 04/05/2018 6:09pm

STUCK ON HOMEWORK?
ASK FOR HELP FROM OUR KIASUPARENTS.COM COMMUNITY!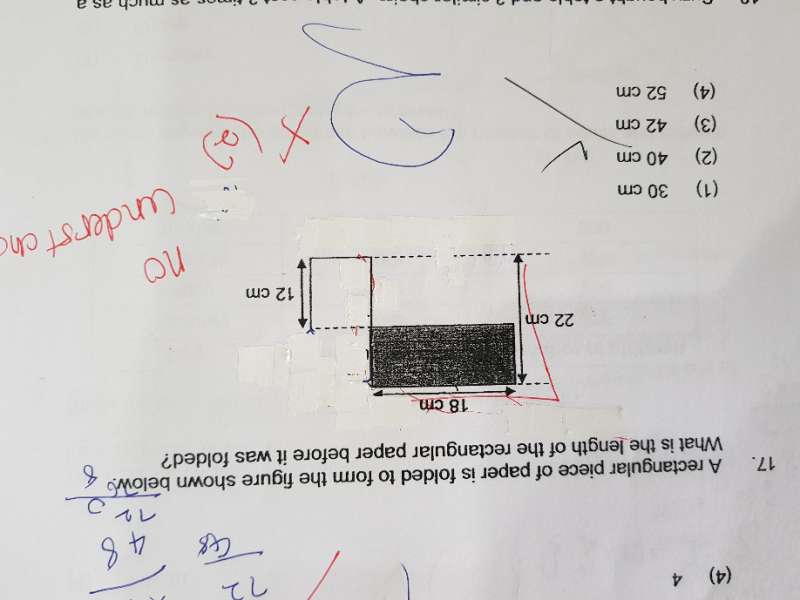 Please can someone help? The answer is 2
Thanks in advance!
Source: Maris Stella High
alfretztay
Unfold and straighten the folded portion on the right and aligning it to the shaded part, 18 + 22 = 40
Ans : (2) 40 cm.
Find Tuition/Enrichment Centres