P4 Science Wed, 09/05/2018 4:46pm

STUCK ON HOMEWORK?
ASK FOR HELP FROM OUR KIASUPARENTS.COM COMMUNITY!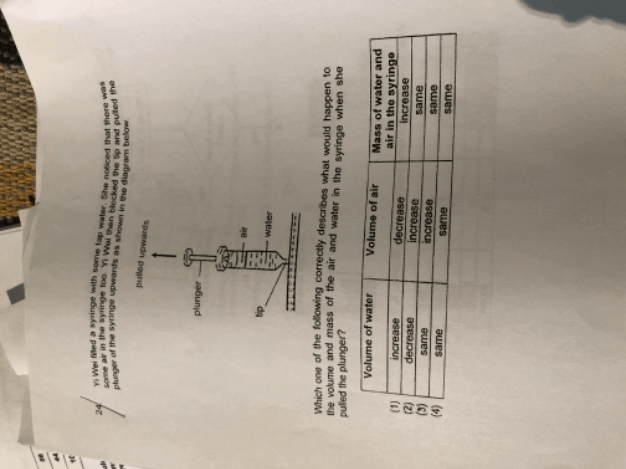 Pls help to explain why the ans is 3.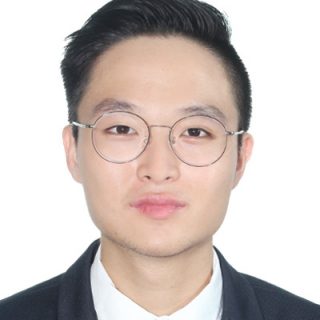 JerielTY
Since it is in an enclosed system, the water in the syringe does not escape. Therefore, the volume and mass of the water remains unchanged. As for the air, the mass of air does not change because it is in an enclosed syringe. However, air takes up the volume of the syringe. So when the syringe is pulled, the volume of the enclosed tube of the syringe increases, therefore the volume of air increases. 
Hope this helps. You can private message me for more questions. 
I provide Primary School Maths, English and Science tuition too.
Zappy
Water has a definite volume so the volume of water remains the same. 
Air has no definite volume, so as the syringe is pulled, the air expands and the volume is increased. 
However, since there is no addition of air or water, the total amount (mass) of the air and water remains the same. 
Find Tuition/Enrichment Centres