P4 Science Thu, 10/05/2018 3:32pm

STUCK ON HOMEWORK?
ASK FOR HELP FROM OUR KIASUPARENTS.COM COMMUNITY!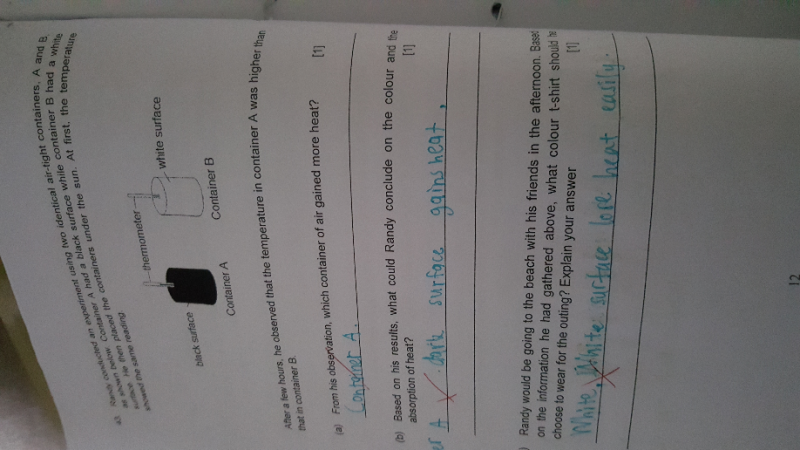 Can advice how to explain in scientific way☺
Zappy
a) Container A
b) Black surfaces gains more heat than white surfaces. 
c) White. White surfaces would not gain as much heat as black surfaces. So Randy will feel cooler if he wears a white t-shirt at the beach in the afternoon. 
Find Tuition/Enrichment Centres