S3 Physics Thu, 10/05/2018 6:14pm

STUCK ON HOMEWORK?
ASK FOR HELP FROM OUR KIASUPARENTS.COM COMMUNITY!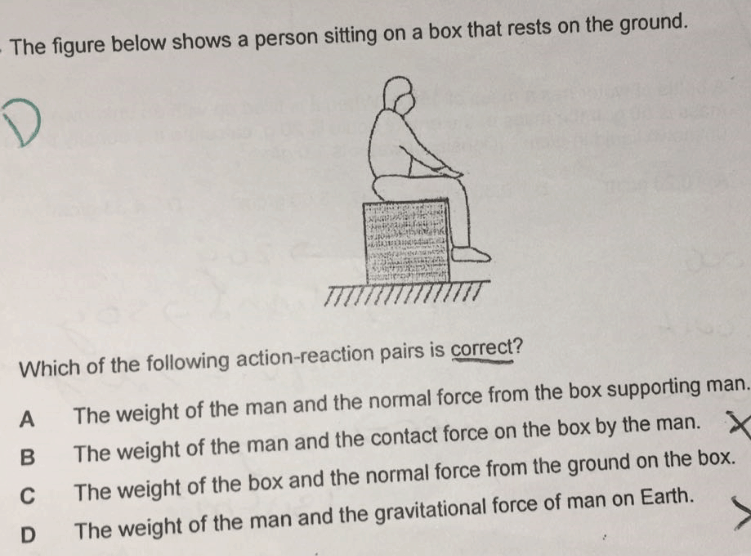 Why is it D? Isn't the weight and gravitation force both acting downward?
Learning For Keeps
In option D, the phrase "gravitational force of man on Earth" refers to the gravitational force that is acting on the Earth. This force is acting upwards, pulling the Earth towards the man.
Concept
As long as two bodies have mass, they will experience gravitational forces pulling them towards each other.
Thus, the man experiences a gravitational force pulling him towards the earth – this force is also called the weight of the man. At the same time, the earth experiences a gravitational force pulling it towards the man. These two forces are action-reaction pair because:
1) they act on opposite bodies,
2) are opposite in direction,
3) have the same magnitude, and
4) are the same type of force i.e. both are gravitational force.
Another example is the earth's gravitational force pulling the moon. At the same time, the moon gravitational force is pulling the earth. This causes high tide on the earth.
Hope this helps 🙂
Find Tuition/Enrichment Centres