GCE O-Level Additional Mathematics Thu, 10/05/2018 6:15pm

STUCK ON HOMEWORK?
ASK FOR HELP FROM OUR KIASUPARENTS.COM COMMUNITY!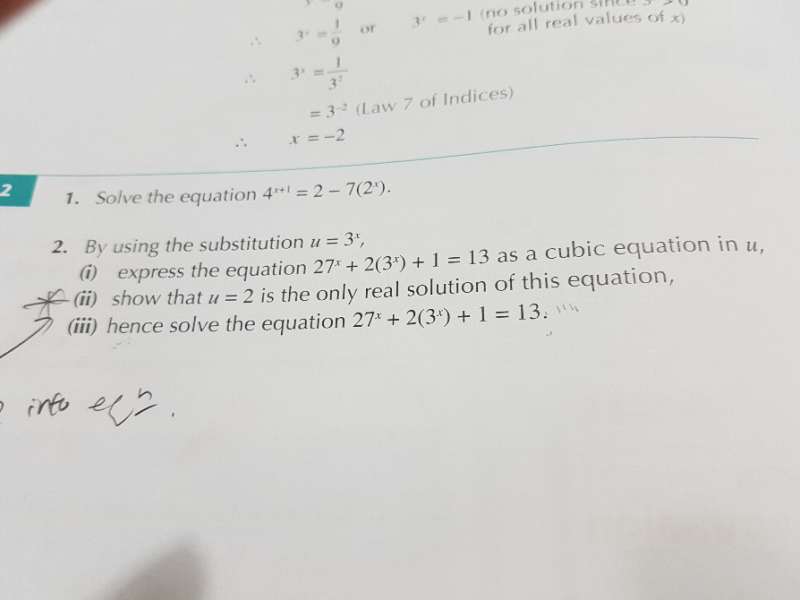 Pls advise on q2(iii). Thank you.
Khong Pek Mao
This is an indices question.
In part ii, you get
f (2) = …. = 0.
In part iii,
You will the u3 …. equation to do a long division by (u – 2) to get the quadratic quotient.
(u – 2)( ……) = 0
Since this quotient has no solution,
U – 2 = 0
3^x – 2 = 0
3^x = 2
X = lg 2 / lg 3 = …
Find Tuition/Enrichment Centres