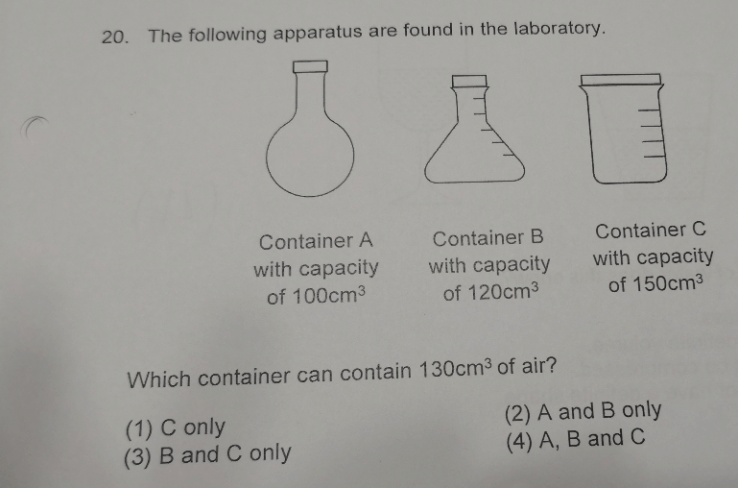 The answer given is (4).
I totally understand that it is trying to test  "air can be compressed to a certain extent." 
But is (4) correct answer?
The 130cm3 of air after being compressed into container A or B, its volume changes to 100cm3 in container A or 120cm3 in container B.  
The container can only contain a fixed maximum volume of air as the container is solid and it has definite volume.  i.e  Container A wont be able to contain 130cm3 of air, but up to 100cm3 of compressed air or normal air.
Answer shall be (1).
Your view?