P6 Science Mon, 21/05/2018 10:17pm

STUCK ON HOMEWORK?
ASK FOR HELP FROM OUR KIASUPARENTS.COM COMMUNITY!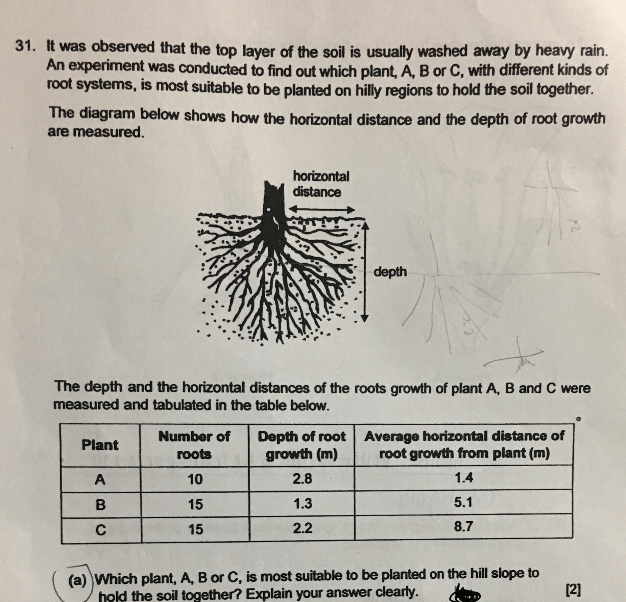 Pls help. Thanks!
Zappy
C: 
Plant C has the most number of roots and the roots also spread out horizontally the furthest so the plant can help to hold the most amount of soil together on the slope. The roots of Plant C also goes into the ground deep enough to hold the plant firmly in place even if the top layer of soil gets washed away.  
Find Tuition/Enrichment Centres