P6 Science Mon, 28/05/2018 9:51pm

STUCK ON HOMEWORK?
ASK FOR HELP FROM OUR KIASUPARENTS.COM COMMUNITY!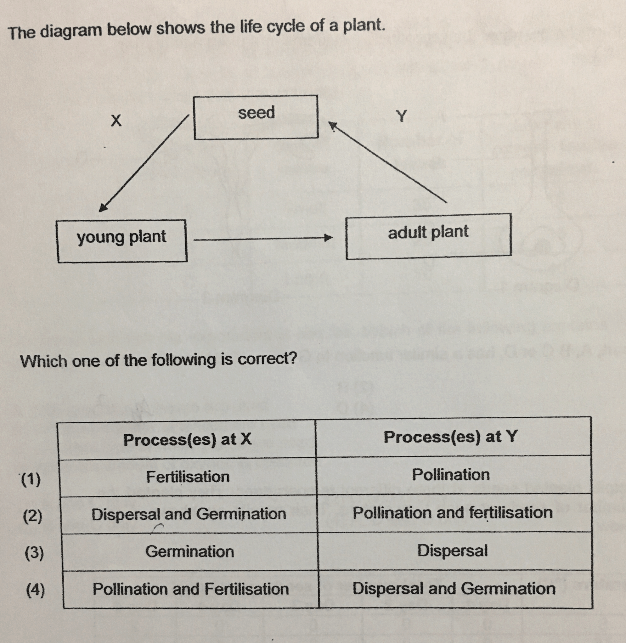 Is the answer (3)?
Pls help. Thanks
Platypus Inc
Seed to young plant (x) involves both dispersal of seed and germination, to get the seed into the soil and for it to grow. From adult plant to seed (y) requires both the pollination and fertilisation, to allow the seed to be formed. 
Thus the answer is (2)
Find Tuition/Enrichment Centres