P6 Science Wed, 30/05/2018 6:07pm

STUCK ON HOMEWORK?
ASK FOR HELP FROM OUR KIASUPARENTS.COM COMMUNITY!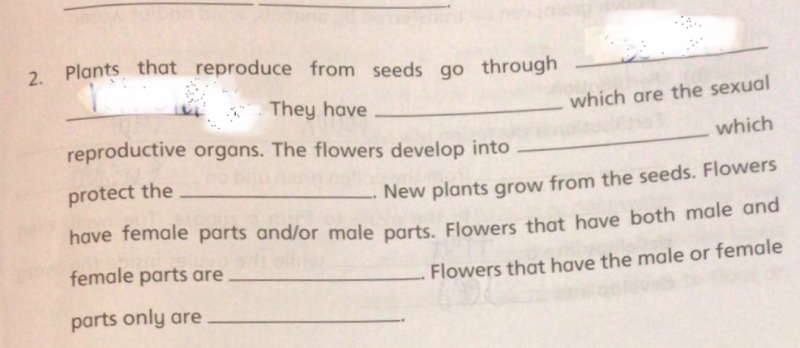 Please fill in the blanks with the most suitable words. Please help.
Platypus Inc
Difficult to know the exact words the answer key is looking for but here's a good guess. 
Plants that reproduce from seeds go through sexual reproduction. They have pistils and stamens which are the sexual reproductive organs. The flowers develop into fruits which protect the seeds. New plants grow from the seeds. Flowers have female parts and/or male parts. Flowers that have both male and female parts are bisexual. Flowers that have the male or female parts only are unisexual. 
Find Tuition/Enrichment Centres