P6 Science Wed, 06/06/2018 3:41pm

STUCK ON HOMEWORK?
ASK FOR HELP FROM OUR KIASUPARENTS.COM COMMUNITY!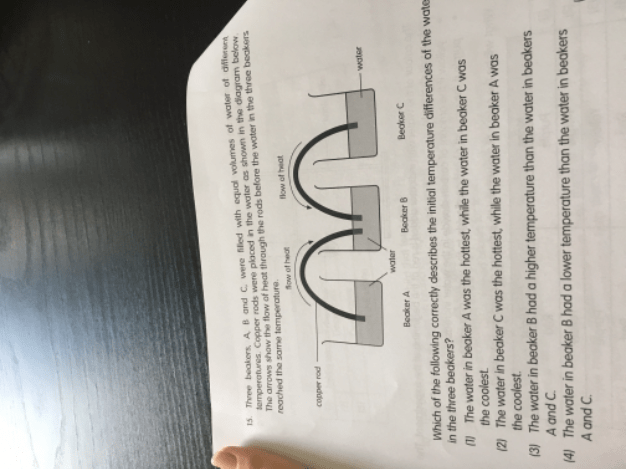 Source: Pasir Ris Primary
Zappy
4 – Heat flows from high temp to low temp. Since the direction of heat flow is from A & C to B, B must have a lower temperature compared to the other two. 
Find Tuition/Enrichment Centres