PSLE Mathematics Sun, 17/06/2018 3:35pm

STUCK ON HOMEWORK?
ASK FOR HELP FROM OUR KIASUPARENTS.COM COMMUNITY!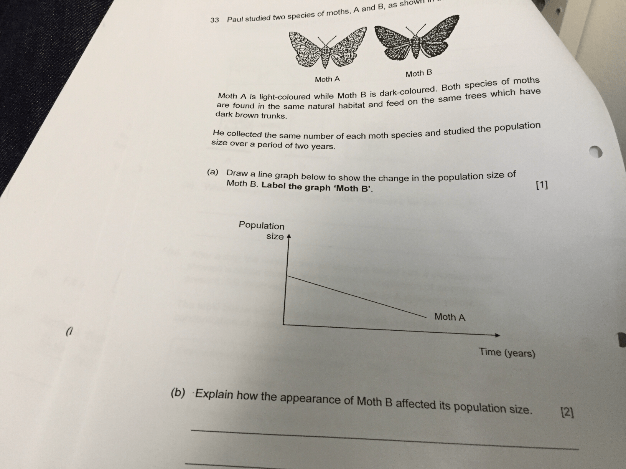 help.
Source: Admiralty Primary
Pasture
Moth B line graph should be a straight line going upwards (same angle as Moth A). the exact reciprocal to Moth A line graph.
Reason is since Moth B is dark colour, it compliments the the tree's trunk (habitat) is brown in colour. Excellent camouflage abilities. Hence, less chance to get eaten up by predators and room for growth in population. The predators will deviate their attention to Moth A for source of food.
Find Tuition/Enrichment Centres