S2 Chemistry Wed, 20/06/2018 6:20pm

STUCK ON HOMEWORK?
ASK FOR HELP FROM OUR KIASUPARENTS.COM COMMUNITY!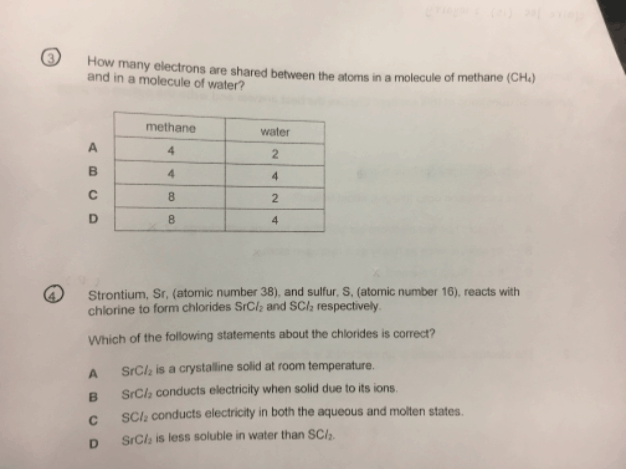 Hi All
please help with Q3 & Q4. Thank you.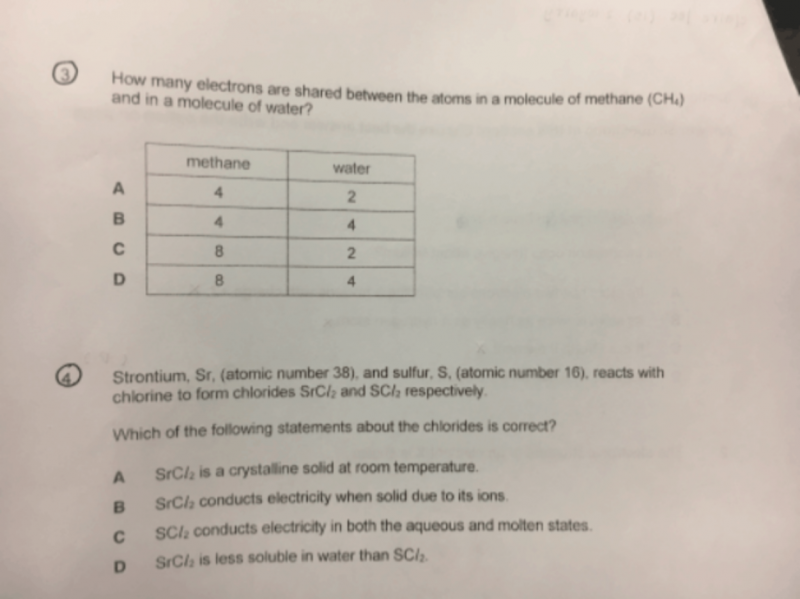 Q3: D. Since carbon requires 4 electrons to complete its valence shell, there are 4 hydrogen atoms that come to share its electrons. Since both hydrogen atoms and carbon atom share electrons, 8 electrons are shared altogether.
Q4: D. From the periodic table, Strontium, Sr, is in Group II which means that it is a metal. Chlorine, Cl is in Group VII of the periodic table which means it is a non-metal. When a metallic and a non-metallic element is bonded, it forms an ionic bond. All ionic bonds have a giant crystal lattice structure and hence strontium chloride is a crystalline solid. Strontium chloride only conducts electricity when in aqueous state(when dissolved in water) and not in solid state.
Find Tuition/Enrichment Centres