P6 Science Fri, 22/06/2018 4:55pm

STUCK ON HOMEWORK?
ASK FOR HELP FROM OUR KIASUPARENTS.COM COMMUNITY!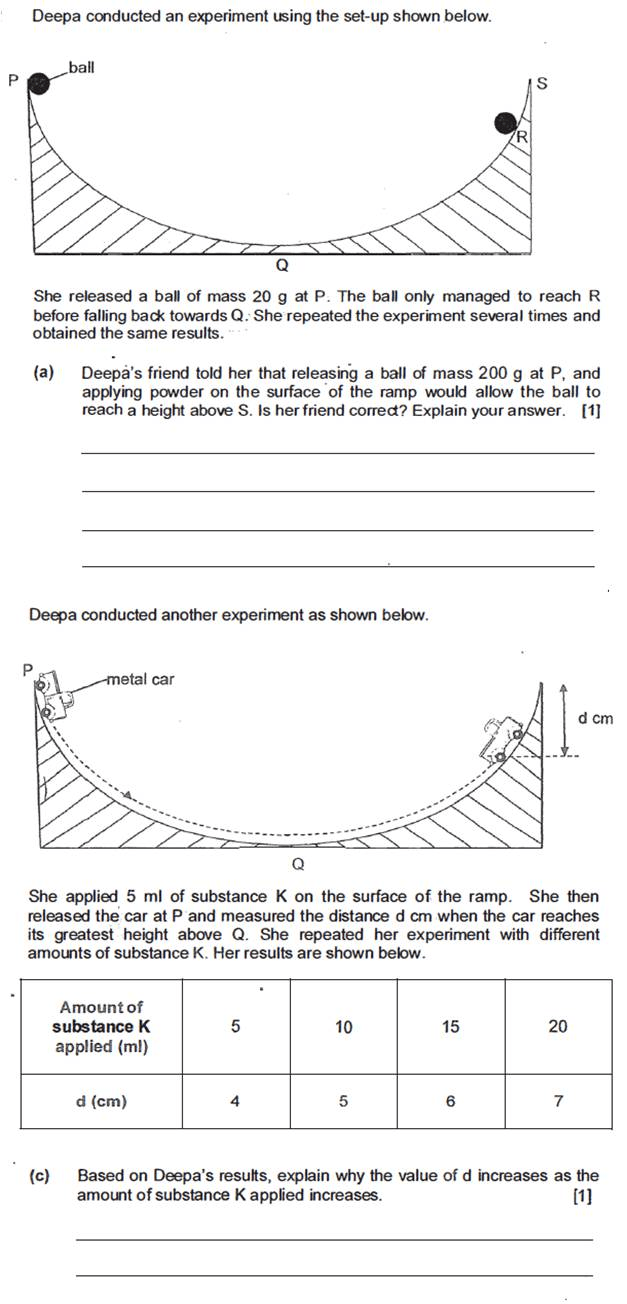 Pls help a) and c)
Thanks!
Zappy
a) No, Deepa's friend is incorrect. When the ball is released from a fixed height, even if powder is used as a lubricant to reduce friction, some of the gravitational potential energy will be converted to sound and heat energy. So the ball will not be able to have more than the original amount of gravitational energy in order to reach a height above S. The mass of the ball does not matter. 
c) Substance K increases friction between the car and the surface of the ramp. So the more substance K applied, the higher the friction and more of the car's gravitational potential energy and kinetic energy is used to overcome the friction. So the car will reach a lower height, hence distance d increases. 
Find Tuition/Enrichment Centres