P6 Mathematics Tue, 10/07/2018 8:23pm

STUCK ON HOMEWORK?
ASK FOR HELP FROM OUR KIASUPARENTS.COM COMMUNITY!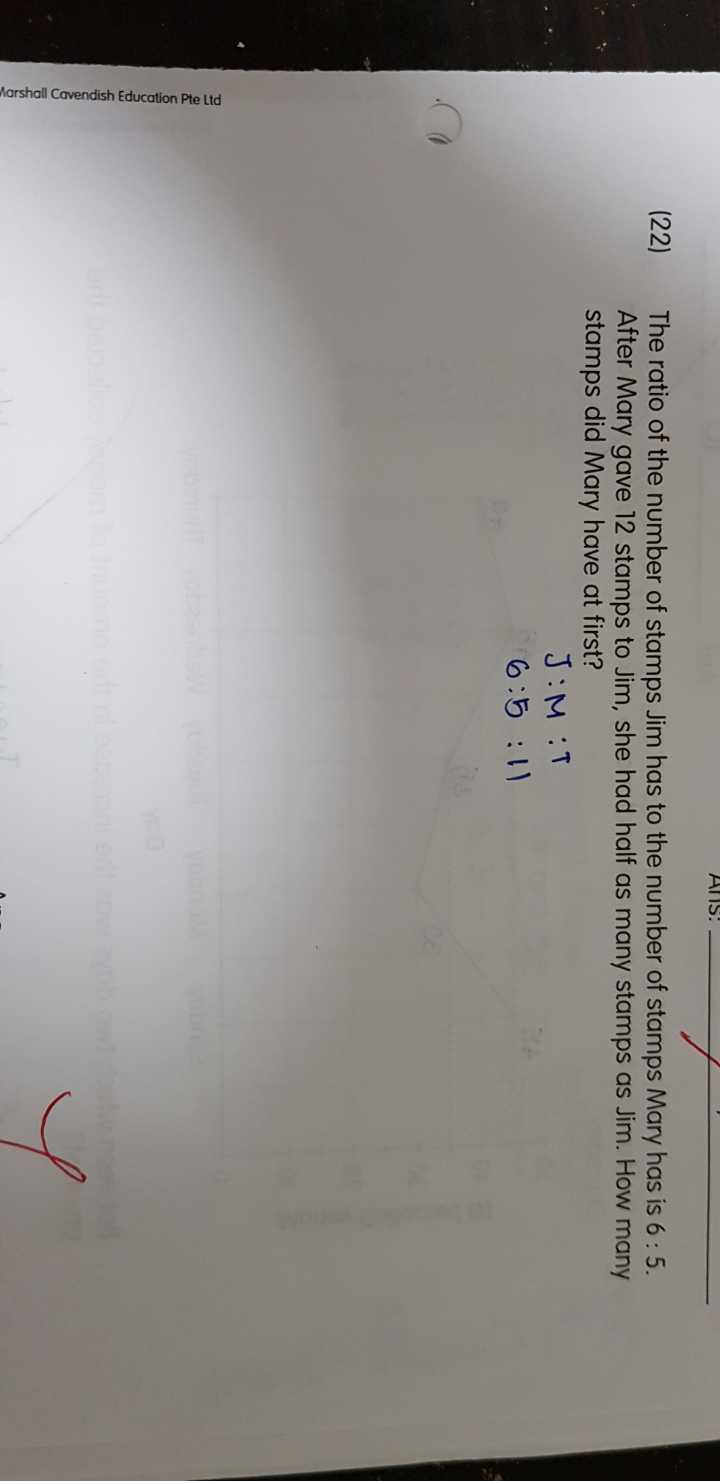 Source: AGPS
Ender
J : M : T => 6 : 5 :11
Constantant total. The question requires 3 units or multiple of 3 units working since it says Mary is half of Jim in the end. We will times 3 to the ratio.
J : M : T => 18u : 15u : 33u => at first
J : M : T => 22u : 11u : 33u => In the end, this is why the total needs to be in mulitple of 3
Mary gave = 15u – 11u = 4u
4u = 12
u = 3
At first Mary had 15u = 15 X 3 = 45 stamps ##
Find Tuition/Enrichment Centres