P6 Science Fri, 10/08/2018 4:43pm

STUCK ON HOMEWORK?
ASK FOR HELP FROM OUR KIASUPARENTS.COM COMMUNITY!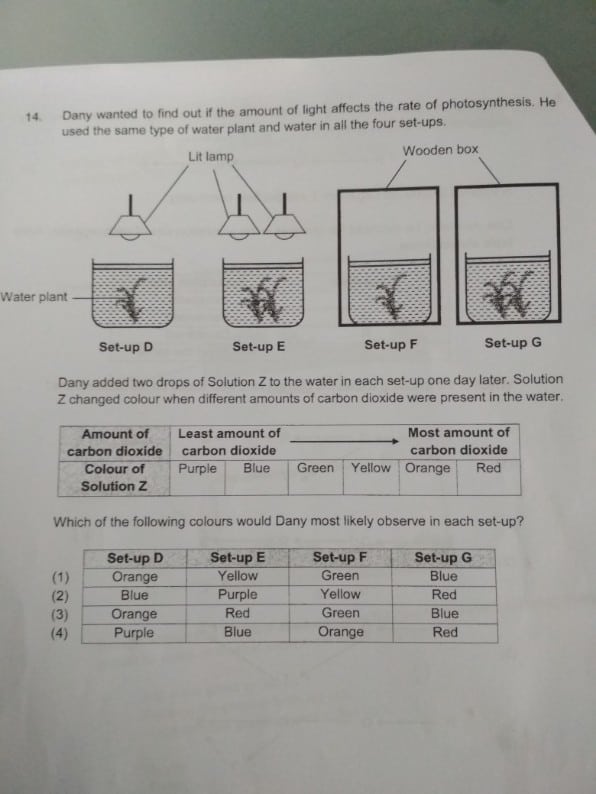 Help
TheLogicCoders
I would believe the answer to be 2.
Setup E would have the least amount of CO2 given that it has two plants and two sets of lights with no obstructing wooden box. 
Setup D would be next given that it has a similar setup to E but with one plant and on set of lights.
Setups F & G would be next but G would hav lesser CO2 as it has two plants.
Find Tuition/Enrichment Centres