P3 English Fri, 17/08/2018 9:55am

STUCK ON HOMEWORK?
ASK FOR HELP FROM OUR KIASUPARENTS.COM COMMUNITY!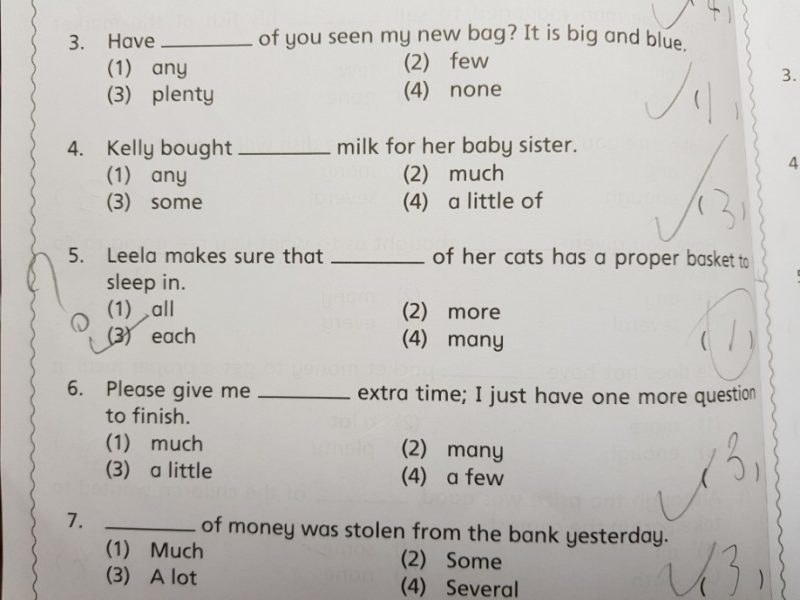 Q5, is both 'all' and 'each' acceptable answer? If not, why is 'each' more appropriate?
bbcxd
"Each of her cats" is more appropriate as the verb "has" indicates the subject noun phrase should be singular.
"All of her cats" is plural.
The Learning Anchors
Dear Parent,
For grammar, it is important to teach your child Subject Verb Agreement. Teach your child to identify the subject and in this case, it is the blank. The verb is "has" which is singular. It has to agree with "each" because it is singular too. I hope this helps. 
Feel free to connect with The Learning Anchors.
http://www.thelearninganchors.com/p/about-learning-anchors.html?m=1
Find Tuition/Enrichment Centres