PSLE Science Sat, 18/08/2018 8:23pm

STUCK ON HOMEWORK?
ASK FOR HELP FROM OUR KIASUPARENTS.COM COMMUNITY!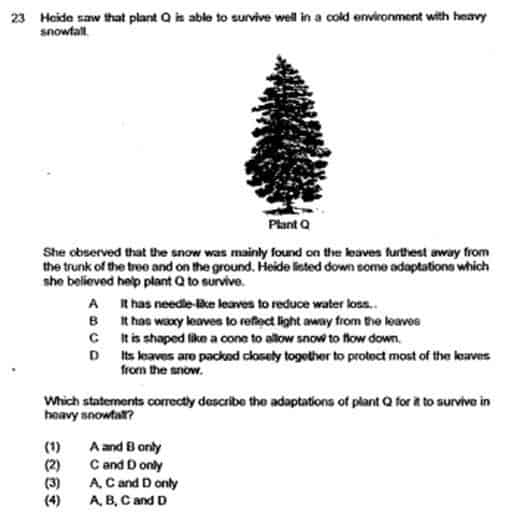 Answer key is (3). Can help to explain ?
darnocwee
We can see that this is a pine tree.
A is correct , book knowledge,
B is wrong becuase waxy leave allow water to flow down not reflect light plus book knowledge.
C can be inferred as snow are at the sides only
D is correct as inferred from question
Find Tuition/Enrichment Centres