PSLE Science Sat, 18/08/2018 10:32pm

STUCK ON HOMEWORK?
ASK FOR HELP FROM OUR KIASUPARENTS.COM COMMUNITY!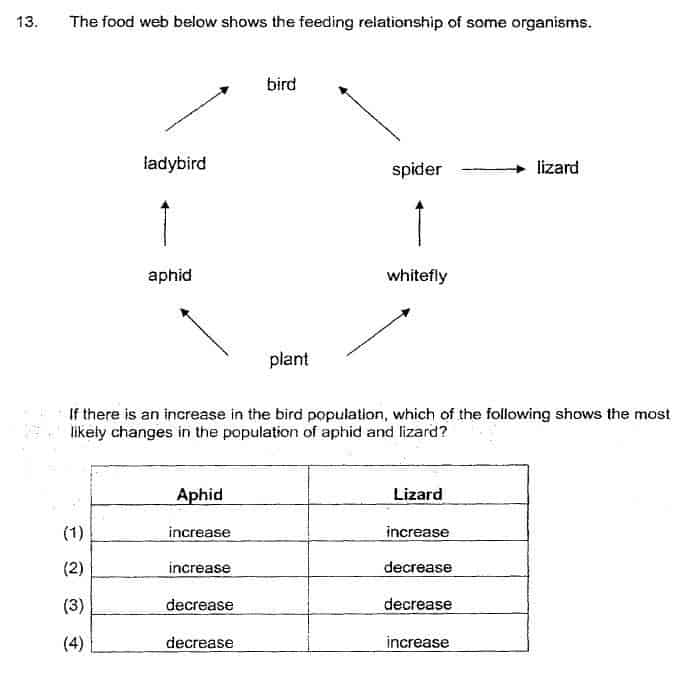 Answer key is (3). Can help to explain ?
darnocwee
As the bird population increases, the lady bird and spider population would decrease because they are being eaten by the bird. So The lizard has less food ( spider) to eat so it dies off due to lack of food so lizard population decrease.
But since spider population decrease more than laybird as they have 2 predators, whitefly population will increase, leading to lesser food (plants) for aphid, so Aphid population decrease.
smurfalone
Hi Darnocwee, thanks for the explanation.
Find Tuition/Enrichment Centres