P5 Mathematics Sun, 19/08/2018 11:42am

STUCK ON HOMEWORK?
ASK FOR HELP FROM OUR KIASUPARENTS.COM COMMUNITY!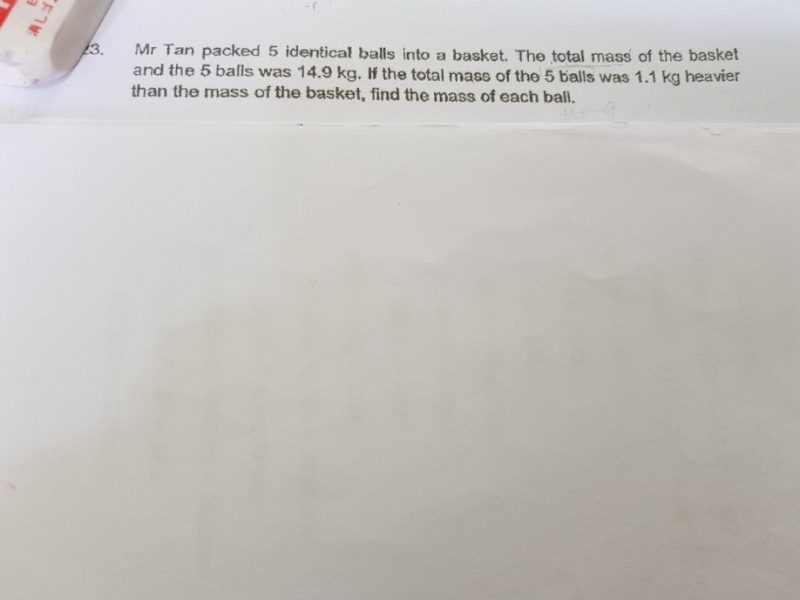 Hi,
Please help to solve this question. Thanks.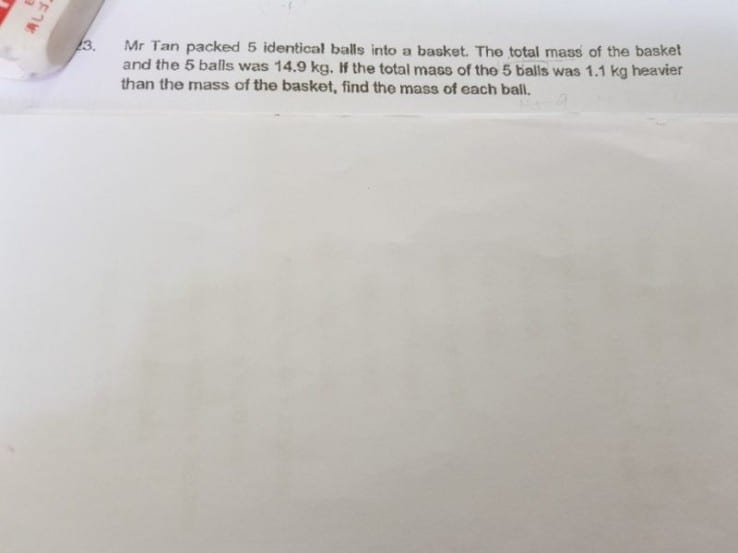 Since the total weight of the 5 balls is 1.1kg heavier than the weight of the basket:
14.9kg – 1.1kg = 13.8kg
The weight of the basket will be:
13.8kg/2 = 6.9kg
The total weight of the five balls will be:
6.9kg + 1.1kg = 8kg
The weight of one ball will be:
8kg/5 = 1.6kg.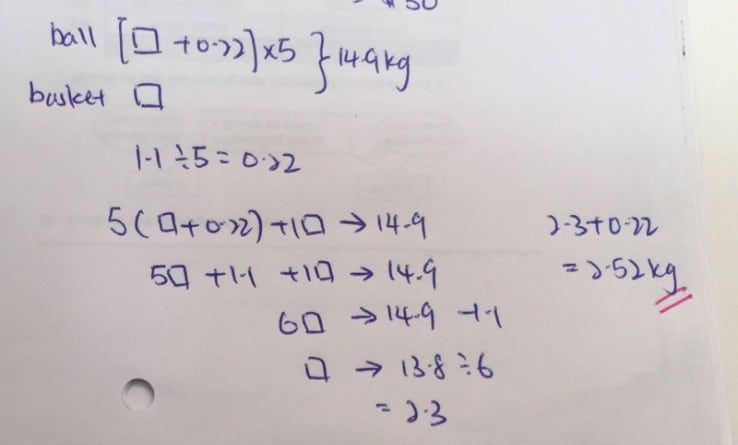 Owlinker
Sysy
Hi Owlinker,
Thank you for your help.
But the anwer is wrong.  Should be 1.6kg. I have get the solution. 
Thank you.
Find Tuition/Enrichment Centres