PSLE Science Wed, 22/08/2018 4:43pm

STUCK ON HOMEWORK?
ASK FOR HELP FROM OUR KIASUPARENTS.COM COMMUNITY!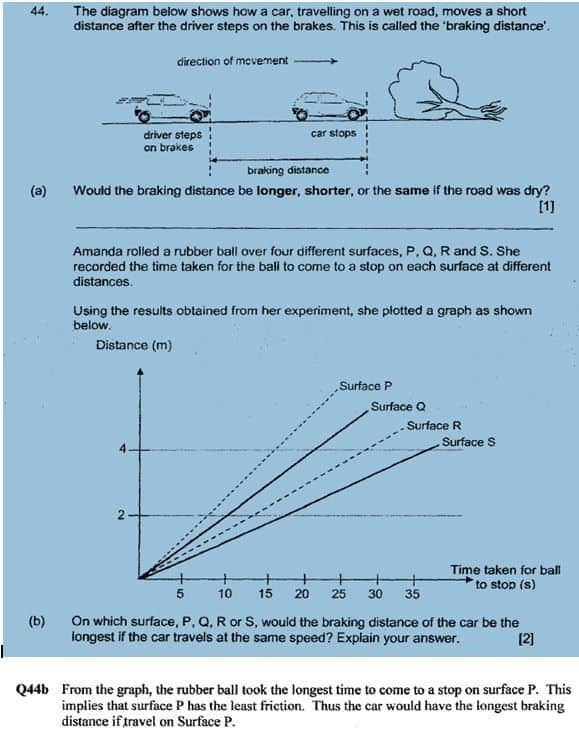 Is the given explanation correct ?
Confused, need further explanation. Thank you very much for your help.
tree nymph
The graph plotted is for the ball, not for the car.
When the surface is very smooth, the rolling ball will be able to cover a long distance in a short time before stopping.  The ball has no brakes. So Surface P with the longest distance in thr shortest time is the one with thr smoothest surface (this is shown on the graph, distance travelled is almost 6km in less than 25s)
Therefore, a car travelling on this Surface P will thus have the longest braking distance.
smurfalone
Good explanation.  Thank you very much !
Find Tuition/Enrichment Centres