P6 Mathematics Fri, 24/08/2018 7:12pm

STUCK ON HOMEWORK?
ASK FOR HELP FROM OUR KIASUPARENTS.COM COMMUNITY!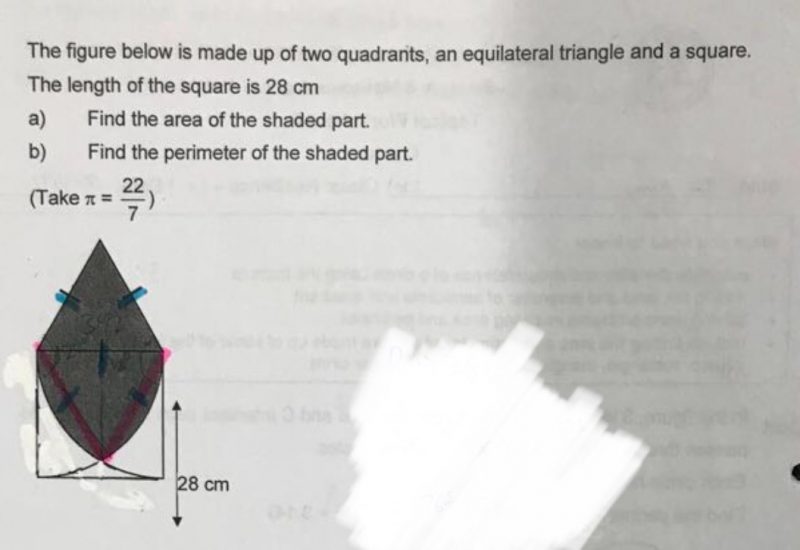 Teachers out there, pls help. Tia!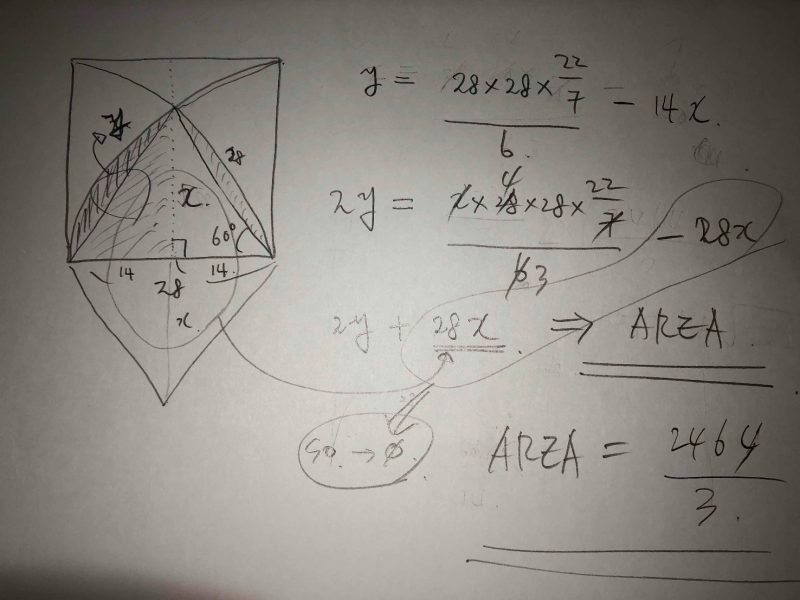 You can get the y with doing minus with the area of triangle. Then, you need to add the triangle again. So, from the area, the triangle area part is gone… Actually the height of the triangle is square root of 588. But just use x for it. Then, you can find out the x part will is gone…. 
So the area is : 2464 / 3. 
I'll skip the perimeter because it's too easy…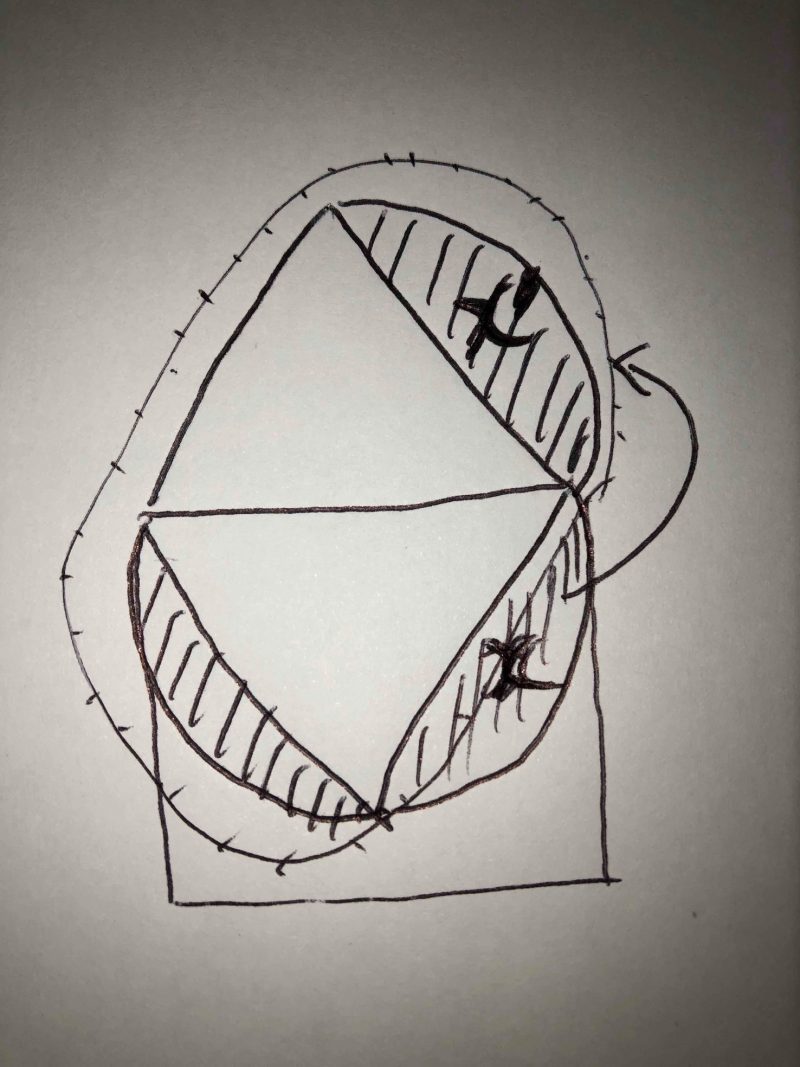 This diagram would be much easier to understand. If you the part of x to x', then you can just get the area of two sector forms.. 
Find Tuition/Enrichment Centres