PSLE English Sun, 26/08/2018 4:40pm

STUCK ON HOMEWORK?
ASK FOR HELP FROM OUR KIASUPARENTS.COM COMMUNITY!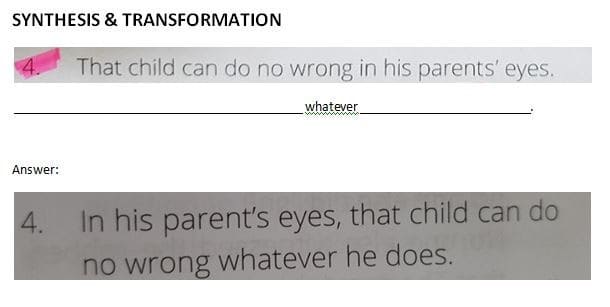 Why is the given answer "parent's" instead "parents' ?  Thanks for helping to explain.
sapoppy
A mother is a parent. A father is a parent. Together, they are parents.
Parents' eyes should be correct
熊老师工作室
This is because the 's indicates the the noun after it, eyes, belongs to the parents. "parents", firstly, would indicate that there is more than one parent, which contradicts the information in the question, because it states "parent" instead of "parents". Secondly, "parents", by itself, only indicates the presence of the parents, as it is a noun, and does not imply anything about the "eyes" belonging to the parents.
I hope this helped! Have a nice day! 🙂
Find Tuition/Enrichment Centres