P6 Mathematics Mon, 10/09/2018 5:38pm

STUCK ON HOMEWORK?
ASK FOR HELP FROM OUR KIASUPARENTS.COM COMMUNITY!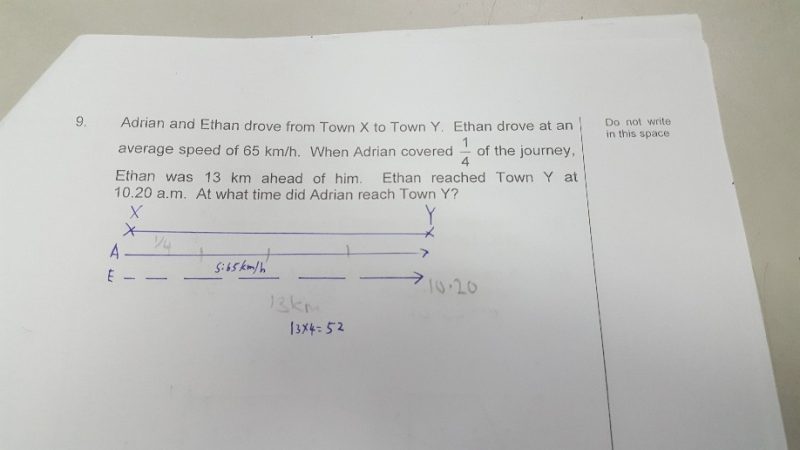 Pls help solve. Thanks.
guest2013
Suggested answer:
When A covered 1/4 of journey, E covered 1/4 of journey + 13km
When A covered whole journey (4/4), E will cover whole journey + 52 km.
At speed of 65km/hour, time required for 52 km will be,
52/65 x 60 = 48 minutes.
E reached Town Y (whole journey) at 10.20 am, A will reach Town Y at 48 minutes later, ie 11.08am.
Find Tuition/Enrichment Centres