P6 Mathematics Wed, 12/09/2018 10:41pm

STUCK ON HOMEWORK?
ASK FOR HELP FROM OUR KIASUPARENTS.COM COMMUNITY!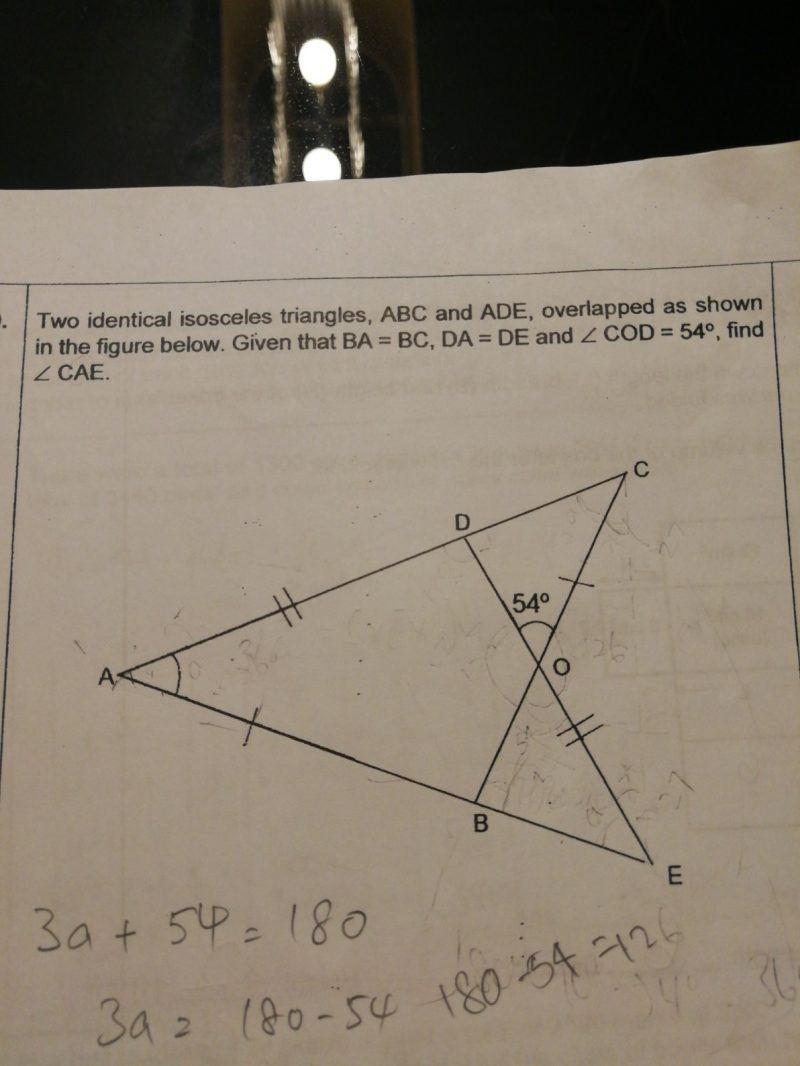 Need help on the above question.
Thank you 
THW
Consider triangle ADE.
Let Angle CAE = x. 
Then angle ADE = 180 – 2x (isosceles triangle).
Consider triangle ODC. 
180 – 2x = 54 + x (exterior angle is the sum of the opposite interior angles)  
x = 42 degrees 
Bunny27
Thank you very much! I will explain to my DD.
Find Tuition/Enrichment Centres