P5 Mathematics Thu, 13/09/2018 1:20pm

STUCK ON HOMEWORK?
ASK FOR HELP FROM OUR KIASUPARENTS.COM COMMUNITY!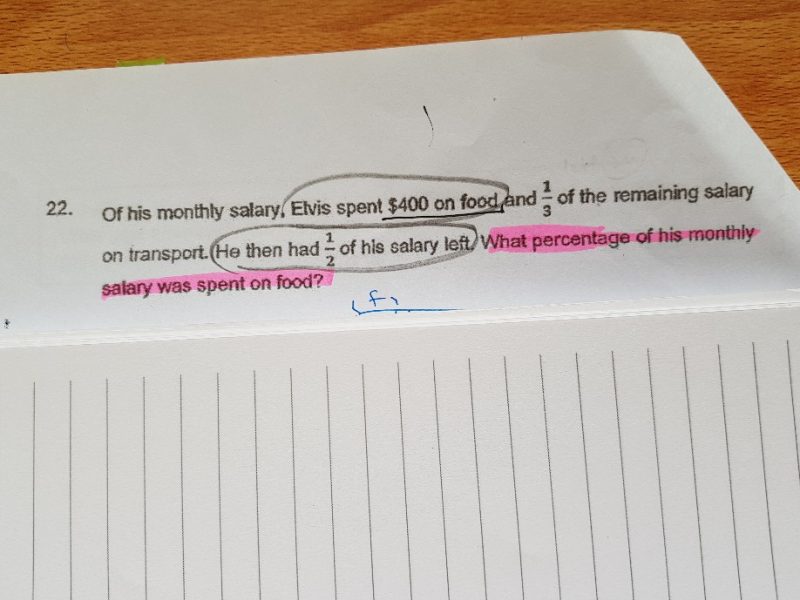 Hi, please help to solve this question. Thanks.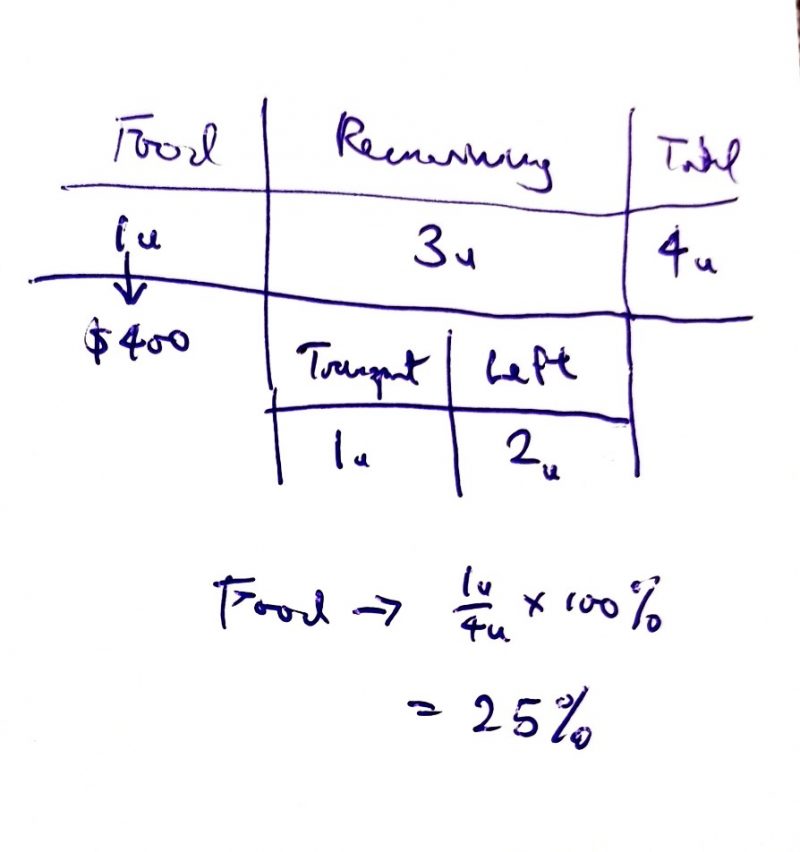 Sysy
Hi thw,
How to you know $400 is one unit?
THW
Transport is 1/3 of the remaining amount so what is left must be 2u. Since what is left is 1/2 = 2/4 of the original amount, the total must be 4 units. Since the remaining part is 3 units, Food must be 4 units – 3 units = 1 unit (= $400).
Sysy
Hi thw,
Knew it.
Thank you.
Find Tuition/Enrichment Centres