P6 Mathematics Thu, 13/09/2018 10:41pm

STUCK ON HOMEWORK?
ASK FOR HELP FROM OUR KIASUPARENTS.COM COMMUNITY!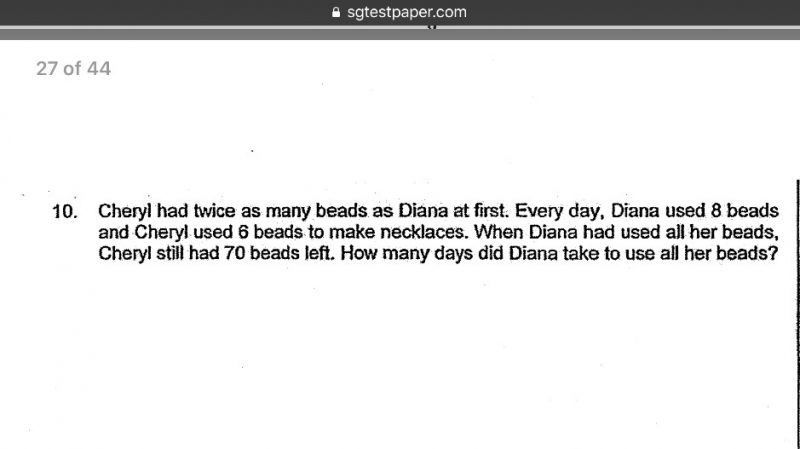 Thank you in advance for a detailed working! 🙂 
St Nic
tree nymph
Cheryl Diana
at first 2u u
Cheryl used 6 beads a day while Diana used 8 beads a day.
Assume that they take x days
used 6x 8x
Left 70 0
Cheryl has 6x+70 beads
Diana has 8x+0 beads
Given that Cheryl has 2 times number of beads than Diana,
==> 6x+70 = 2(8x)
6x+70 = 16x
10x = 70
x = 7
Diana took 7 days to use up her beads.
Find Tuition/Enrichment Centres