P6 Mathematics Tue, 18/09/2018 8:52pm

STUCK ON HOMEWORK?
ASK FOR HELP FROM OUR KIASUPARENTS.COM COMMUNITY!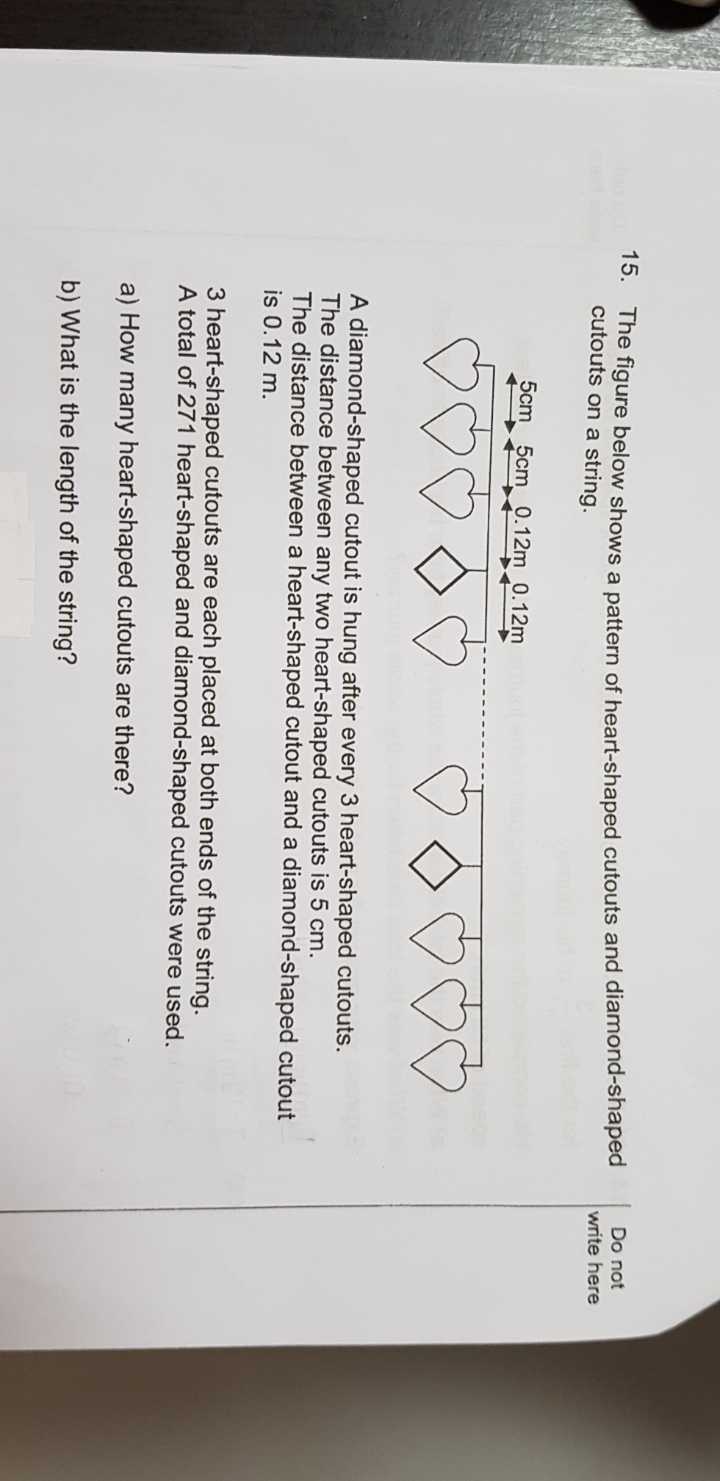 earngde
a) Each pattern is made up of 3 hearts and 1 diamond. Since the end of the string has 3 hearts only, the last pattern is not completed.
So 271 – 3 = 268 will be the total number of hearts and diamonds in complete patterns.
268/4=67 completed patterns. So there are 67 diamonds.
b) Each pattern (from the first heart, past the other 2 hearts, and a diamond, then to the first heart of the second pattern) measures 5cm+5cm+0.12m+0.12m = 34cm
length of 67 completed patterns = 67 x 34cm = 2278cm
last 3 hearts take up 10cm so the total length of the string is 2278 + 10 =2288cm.
Andy Teo – www.mathsconquerors.com
Find Tuition/Enrichment Centres