P6 Mathematics Sat, 22/09/2018 5:43pm

STUCK ON HOMEWORK?
ASK FOR HELP FROM OUR KIASUPARENTS.COM COMMUNITY!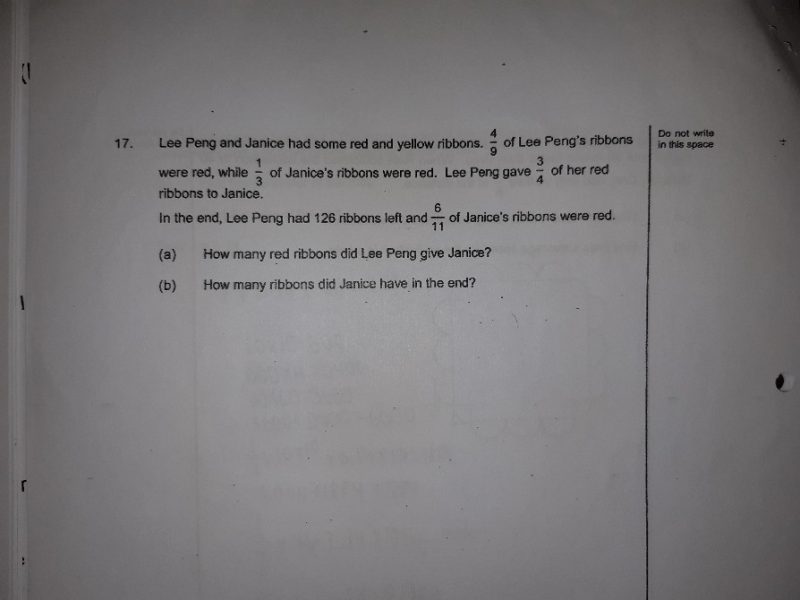 pls help.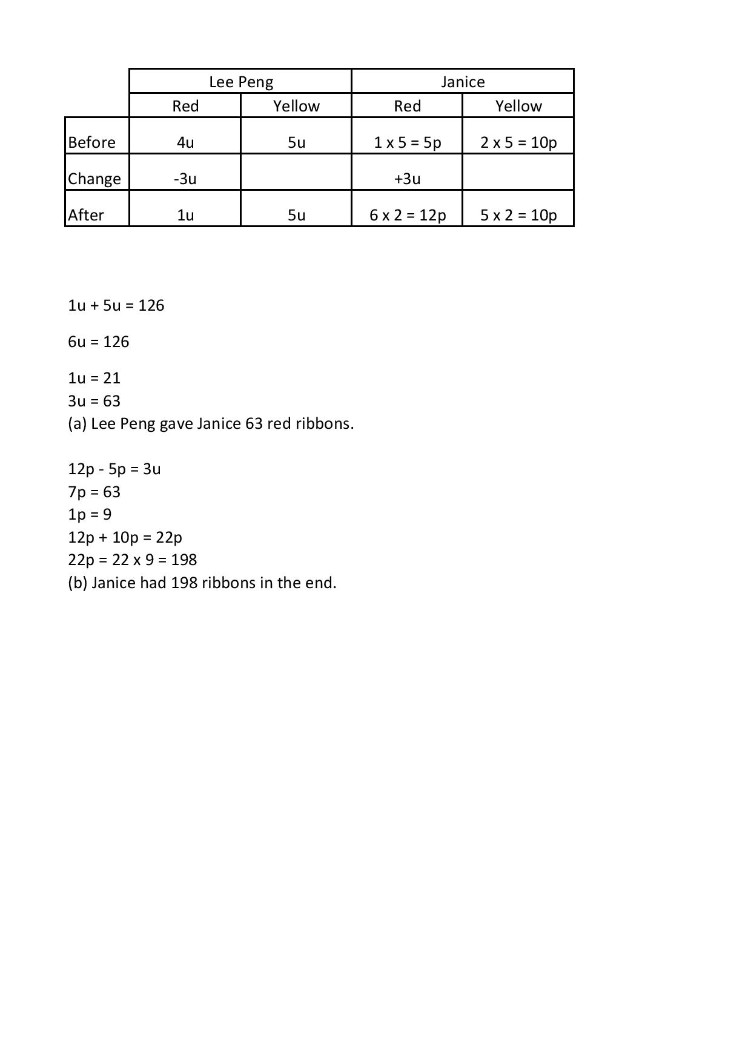 chuajosephine
Hi, pls explain how did you get 5p Red & 10p Yellow for Janice. thanks.
THW
In the end, 6/11 of Janice's ribbons are red. That means red to yellow = 6 : 5.
In the beginning, Janice's red to yellow is 1 : 2.
Since there is no change in the yellow, take the LCM of 5 and 2, which is 10.
In the beginning, red : yellow = 5p : 10p.
Find Tuition/Enrichment Centres