P6 Mathematics Sun, 23/09/2018 9:14am

STUCK ON HOMEWORK?
ASK FOR HELP FROM OUR KIASUPARENTS.COM COMMUNITY!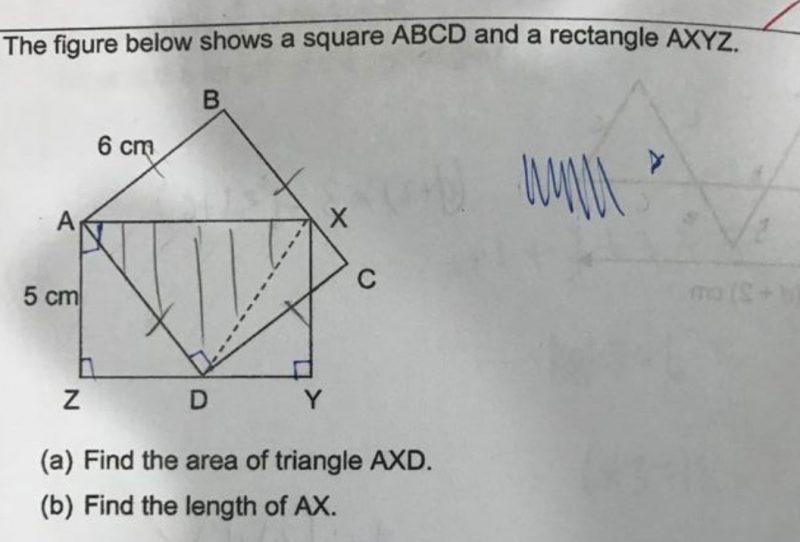 Teachers, pls help to solve. Thank you.
THW
The area of triangle AXD can be calculated directly as half the area of the square since the base is AD and the perpendicular height is AB. 
½ × 6 × 6 = 18 cm²
Matheholics
(a) Area of Δ ABX + Area Δ DCX 
= 0.5 x (BX) x 6 + 0.5 x (XC) x 6 
= 3 (BX) + 3 (XC)
= 3 (BX + XC)  =  3 x 6   = 18 cm²
   Area of Δ AXD 
= Area of Square ABCD – (sum of Area of Δ ABX + Area Δ DCX )
= 36 – 18 = 18 cm²
(b) Area of Δ AXD   = 0.5 x AX x AZ 
     18  = 0.5 x AX x 5
     AX = 7.2  cm²
Find Tuition/Enrichment Centres