PSLE Mathematics Sun, 23/09/2018 10:55pm

STUCK ON HOMEWORK?
ASK FOR HELP FROM OUR KIASUPARENTS.COM COMMUNITY!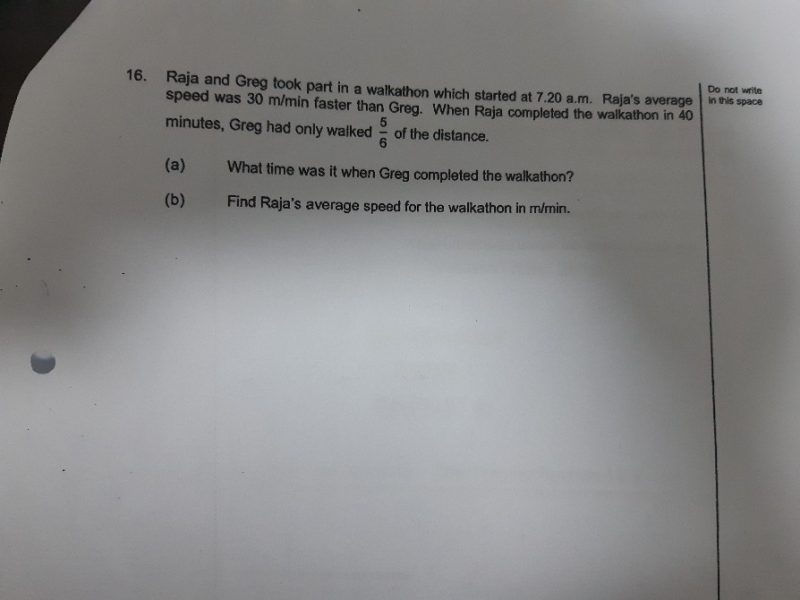 pls help to solve the qn. thank you.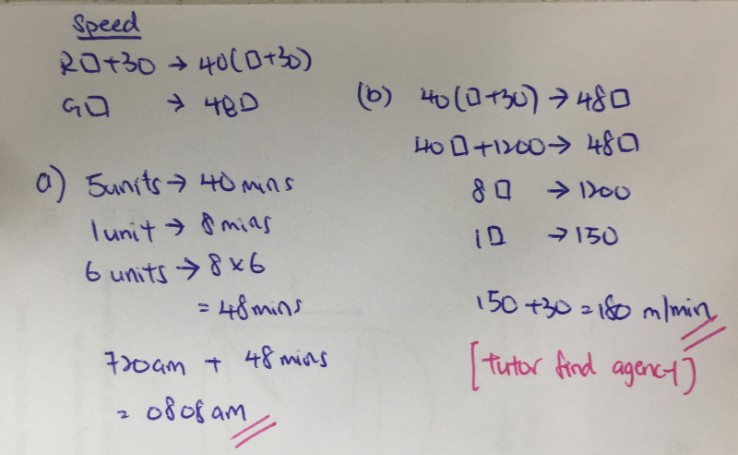 Owlinker
guest2013
Suggested answer:
R's speed is 30m/min faster than G
30m/min x 40min = 1200m
After 40 min (at 8am) R travelled 1200m more.
1/6 of the journey =>1200m
5/6 of the journey => 1200m x 5 = 6000m
G's speed will be,
6000m / 40 min = 150m/min
1200m / 150m/min = 8 min.
a) George will complete the race at 8.08am
(1200m + 6000m) /40min = 180m/min
b) Raja's speed is 180m/min
Find Tuition/Enrichment Centres