P6 Mathematics Mon, 24/09/2018 9:50am

STUCK ON HOMEWORK?
ASK FOR HELP FROM OUR KIASUPARENTS.COM COMMUNITY!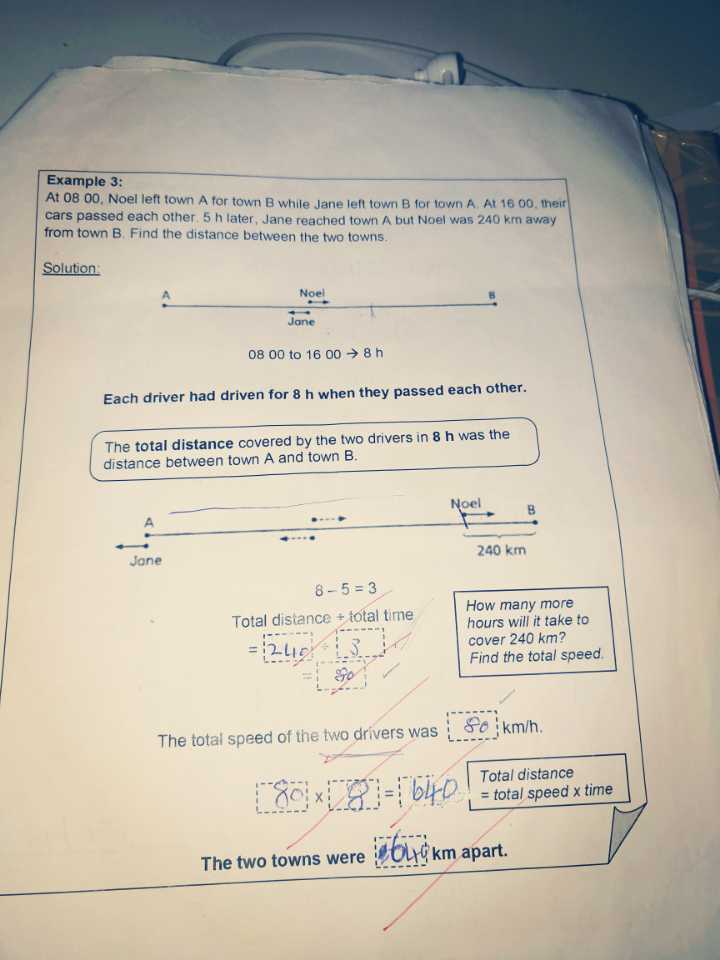 Cannot understand how 3 hrs calculated?
guest2013
Noel used 8 hour to travel from A to meeting point, whereas after both passed by each other Jane only used 5 hour to travel the same distance from meeting point to A.
Difference in time used is therefore 8hr – 5 hr = 3 hr
Find Tuition/Enrichment Centres